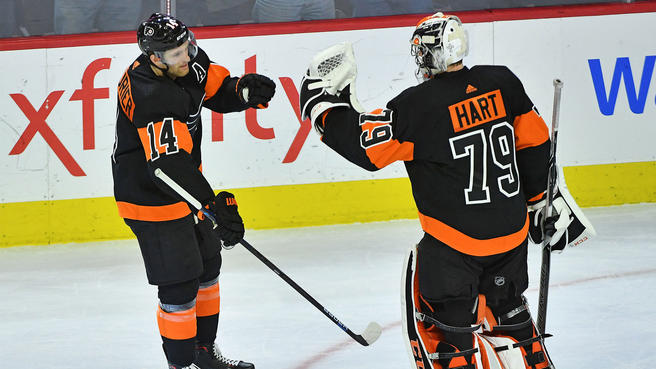 Couturier's Hat Trick Lifts Flyers To Back-To-Back Wins
As frustrating of a season the Flyers have had, they sure have shown some fight in rivalry games, and the Flyers looked like a team that should be in the playoff race on Wednesday night, despite still sitting in the basement of the rankings. The rivalry between Boston and Philadelphia never dies, and the Flyers managed a crazy 4-3 comeback win against the Bruins.
For the 2nd game in a row, a Flyer has managed a hat-trick, as Sean Couturier followed in James van Riemsdyk's footsteps with a hatty of his own against the Bruins.
Carter Hart was fantastic yet again in the Wednesday Night Rivalry, making 39 saves on 42 attempts. Given the defense gave the Bruins several opportunities, the fact that Hart only allowed 3 goals is incredible, and a testament to the young netminder's skill and poise.
The Flyers get their 18th win, they have one more game on Saturday, in Montreal, before the All-Star break.