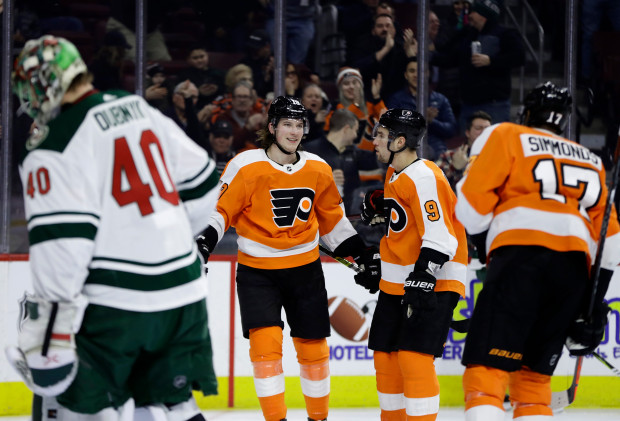 James van Riemsdyk's Hat-Trick Seals Flyers' Win
Where was this all season? The Flyers, amid what's been a dismal season, gave us reason to cheer again on Monday night as they dominated the Minnesota Wild, en route a 7-4 win.
The Flyers had 3 players account for all 7 goals, as each tallied 2 or more goals. Nolan Patrick scored 2, including a highlight-reel between-the-legs shot. Wayne Simmonds, amid heavy trade rumors, netted 2 himself. James van Riemsdyk put the exclamation point on the win, with the hat-trick, the 4th of his career and his 2nd with the Flyers.
Flyers' goalie Carter Hart saw 38 shots on goal, and made 34 saves. The 4 goals allowed isn't particularly sharp, but with the offense finally clicking, it's an easy win for him coming off a frustrating loss on Saturday vs New Jersey.
The Flyers' dismal record improves to 17-23-6, but they've won 2 of their last 3 as they look to take on Boston on Wednesday.