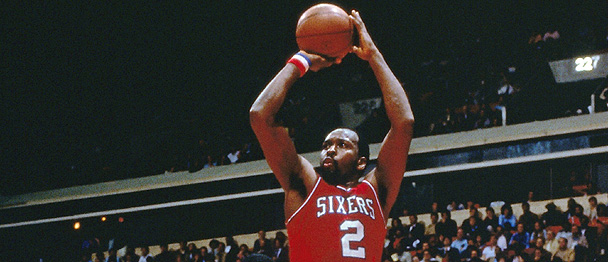 Sixers' To Honor The Late Moses Malone
The Sixers are set to ensure the legacy of the late Moses Malone is never forgotten as they plan to honor Malone by retiring his number on February 8th against the Nuggets. Malone's number 2 will join the legendary lineup of Sixers greats, immortalized in the rafters of Wells Fargo Center, along with a statue in the Sixers' "Legends Walk" at their practice facility.
Moses Malone was a legend in his time with the Sixers, teaming up alongside Julius Erving, "Dr. J," to bring Philly their title in 1983, the last title the team has won to this day. Malone was named the Finals MVP in that championship run, leading the Sixers to their first title since 1967.
Moses Malone is arguably one of the most overlooked greats the game has ever seen. In his career, Malone was named MVP 3 times and Finals MVP once. He averaged 21 points and 12 rebounds in 357 games for Philadelphia.
Only 5 players in NBA history have been named MVP more times than Malone (Bill Russell, Wilt Chamberlain, Kareem Abdul-Jabbar, Michael Jordan, LeBron James).
Malone is 9th in all-time scoring rankings with 2,709 career points. In rebounds, he ranks 5th overall, with 16,212.
The Sixers and the basketball world mourned his sudden passing in 2015, when he died of heart disease at the age of 60.