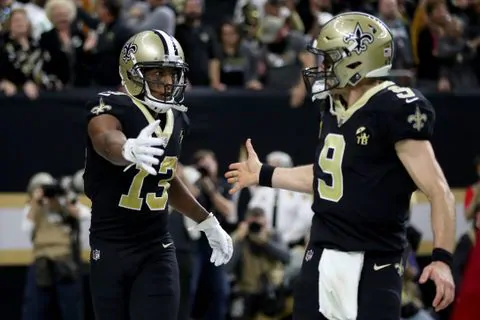 Saints Comeback Against Eagles, Advance to NFC Championship Game
The New Orleans Saints defeated the Philadelphia Eagles by a score of 20-14.
The Philadelphia Eagles jumped to an early 14-0 lead in the 1st quarter after Drew Brees' first pass was intercepted by Tre'Von LeBlanc to start the early carnage.
With a Nick Foles lead, the Eagles looked poised to dominate the Saints in NOLA, but a fake punt put together by Sean Payton reversed the momentum. The Saints drove down the field and scored right after the fake punt.
From the 2nd quarter to the end of the game, Brees was almost perfect as he threw for over 250 yards and 2 TDs.
The Eagles had a chance to possibly win the game with just over 2 minutes left in the 4th quarter after a missed Saints field goal. The Eagles were driving their way to the pay dirt until a dropped pass by Alshon Jefferey fell right into the Saints defenders hands.
With a QB controversy in the offseason, the Philadelphia Eagles must choose between Nick Foles and Carson Wentz.