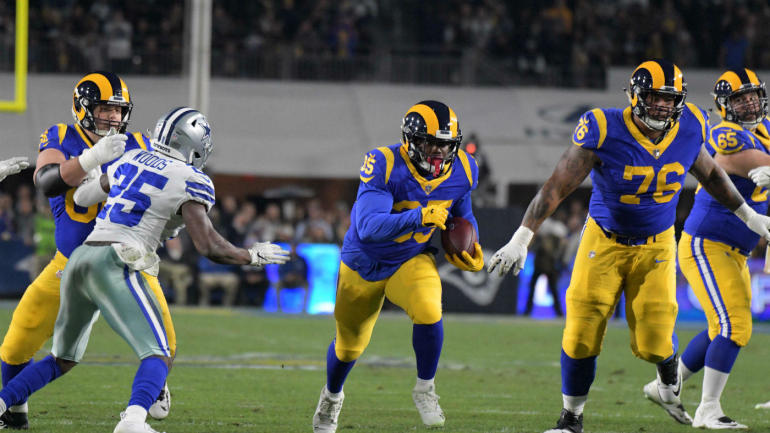 Rams Outlast & Eliminate Cowboys With 30-22 Win
In a game that matched 2 of the best running backs in the league against each other, there were a number of variables that would make or break the Rams' or Cowboys' seasons. How would Jared Goff and Dak Prescott perform, would the Cowboys' defense be able to stifle the Rams' strong offense?
The Rams got on the board first, with a field goal, but the Cowboys soon countered with a TD to Amari Cooper, and the score would remain 7-3 Cowboys at the end of the 1st.
The 2nd quarter is arguably what sunk the Cowboys for good, as it was an all-Rams 2nd quarter. The Rams opened with another field goal, followed by TDs from CJ Anderson and Todd Gurley, to make it a 20-7 Rams' lead at halftime.
The Rams once again started the 3rd quarter with a field goal, but the Cowboys showed some life with an Ezekiel Elliot touchdown and 2-point conversion.
The 4th quarter saw yet another Rams' touchdown for CJ Anderson, his 2nd of the night. Dak Prescott rushed for a Cowboys' touchdown, but it wasn't enough for the Cowboys, as the Rams sent them packing, while they look forward to playing the New Orleans Saints for NFC supremacy.