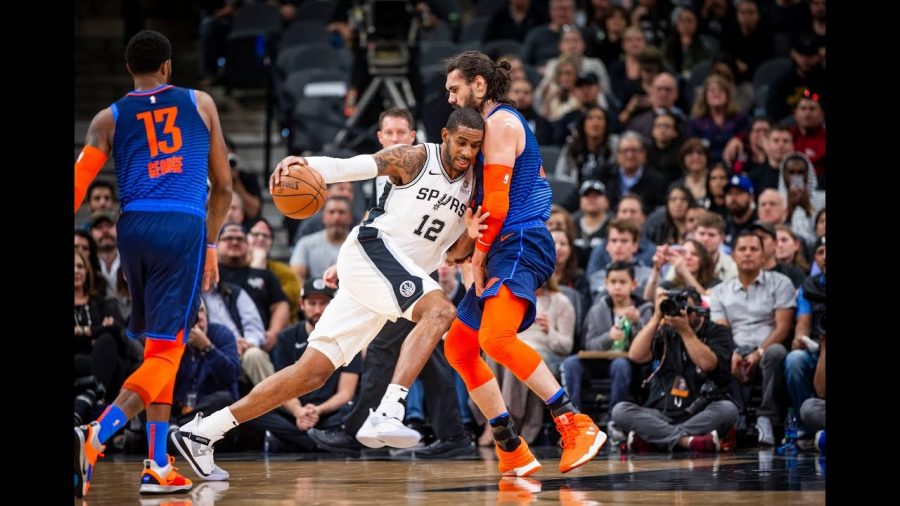 Spurs Lifted Behind Aldridges' Career Night, Defeat Thunder 154 – 147
The San Antonio Spurs defeated the Oklahoma City Thunder 154 – 147 in an double-overtime thriller. The Spurs were backed up by LaMarcus Aldridge's big night as he totaled 56 points, 4 assists, and 9 rebounds.
Credit to Aldridge, but the Spurs team broke records Thursday night as San Antonio drilled its first 14 3-point attempts Thursday, the most by any team to begin a game over the past 20 seasons, according to Elias Sports Bureau research.
With the the West becoming more open, the Spurs look to rise in contention and fight for a top 4 seed.
As for the Oklahoma City Thunder, Russell Westbrook had another monster night totaling 24 points, 24 assists, and 13 rebounds, and adding another triple-double to his resume. This Thunder team is a good team, but must learn to win these big conference matchups.
San Antonio advances to 25 – 18 and the Thunder drop to 25 – 16.