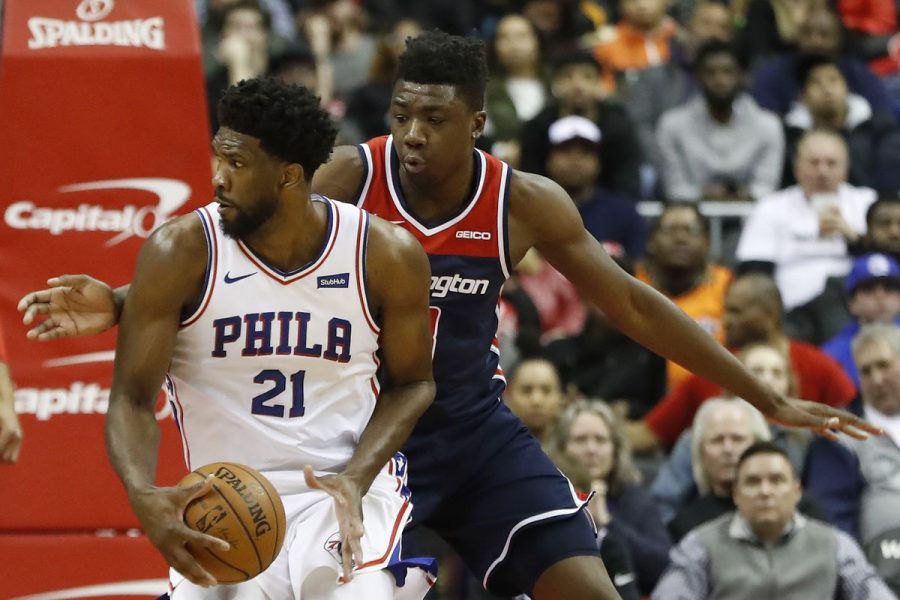 Sixers Fall Flat In Washington
On Tuesday night, thanks in part to a career night from Landry Shamet, the Sixers took home a commanding 132-115 win against the Wizards. On the very next night, the Wizards flipped the script on the Sixers, badly. The Wizards opened up with a 25-20 lead after the 1st, but the Sixers couldn't put together any kind of a comeback effort as they worked from behind all night, falling 123-106.
It became very clear the Sixers weren't firing on all cylinders, if any at all, minutes into the 1st quarter. The sharp 3-point shooting from the night before had apparently disappeared, as the team was a dismal 8/27 from 3 for a 29% rating from beyond the arc.
The Sixers didn't look to be all on the same page either, shooting themselves in the foot with 24 turnovers, 8 over the average.
The defense struggled once again as well, as the Sixers allowed Wizards' Bradley Beal to score 14 points straight at one point. Clearly defense is going to be something the front office has to address for a playoff run.
Joel Embiid was back to himself as the Sixers' leading scorer with another double-double as per usual, dropping 35 points with 14 rebounds. Ben Simmons flirted with another triple-double, although ultimately came up 2 assists shy, posting a 15/10/8 line. Jimmy Butler has continued to be effective, scoring 23 points with 9 rebounds and 2 steals.