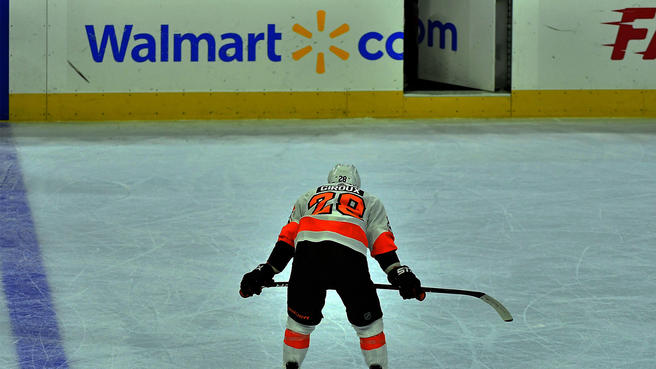 Flyers' Misery Peaking With 7th Straight Loss
Gritty's mid-game "Birdbox" stunt was a fitting performance for the Flyers, since most of their games are more enjoyable to watch while blindfolded. We all knew it was going downhill for this team but wow this level of incompetency is just unprecedented, but it's just so Philadelphia.
Literally everything is going wrong for the Flyers. You have to go back to December 23rd to find their last win, and their only points since then are an OT and SO loss to the Lightning and the Flames respectively.
The Flyers began a road-trip on December 23rd, and they started it with a win against the Rangers. It all fell apart after that. They finished the 5-game road-trip 1-3-1, then came into a homestand starting on January 3rd. They then proceeded to get shot down in all 3 games, only getting 1 point in the overtime loss to Calgary. The Flyers finished the homestand by getting shut out 3-0 on Monday night against St. Louis. They were outscored 11-5 in the 3 games at home.
The Flyers placement in the standings tells you just about all you need to know, as they plummet to dead last in the Metropolitan Division with 36 points, with the Ottawa Senators the only team worse in the East with 35 points.
With the trade deadline approaching on February 25th, there is little doubt that the Flyers will shift into full rebuild mode, trading off and breaking up a large majority of the current team. Flyers' GM Chuck Fletcher has yet to make any major moves besides firing Dave Hakstol, but we can expect him to pull the trigger on several moves before the deadline.
On the optimistic side, at least we're not on the fence. We're flat-out terrible. Nowhere to go but up, right?