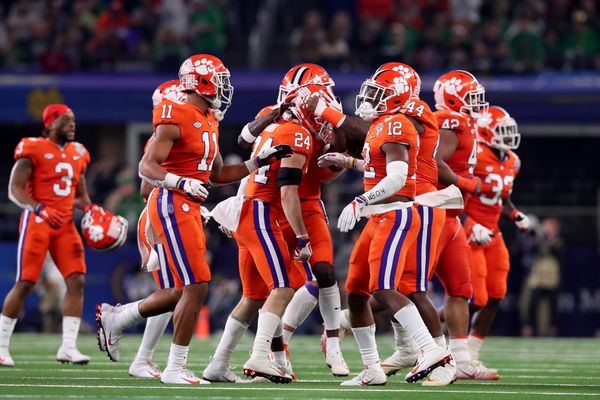 #2 Clemson Trample #1 Alabama, Capture College Football Championship
The Clemson Tigers defeated the Alabama Crimson Tide 44-16, capturing their 2nd College Football Championship in the last 3 seasons.
The Tigers entered Monday's championship game with the mindset that they were the best team in the country, and with a win in blowout fashion, you cannot argue Clemson could have been the best team in college all season.
Clemson Coach Dabo Swinney credited the players for the impressive win. He emphasized their focus all week that led to the dominating victory.
QB Trevor Lawrence had a field day against the Crimson Tide totaling 347 yards and 3 TDs. The "True Freshman" dominated from the beginning of the game as he helped Clemson jump to a 14-7 lead in the 1st quarter with a 75-yard bomb for a touchdown.
Clemsons' DT Christian Wilkins has won his 2nd championship with the team and dominated the Alabama offensive line. He got himself involved and was a huge piece in this championship game.
As for Alabama, Nick Saban finds himself in a tough position with a Clemson team that just won the championship easily, and is still on the rise.
Alabama QB Tua Tagovailoa could possibly enter the draft and go to the NFL this year because of his phenomenal sophomore season. The Heisman winner has a lot to think about after a tough championship loss.
For next year, Clemson should start as the #1 team, Alabama will follow close behind and be at #2.