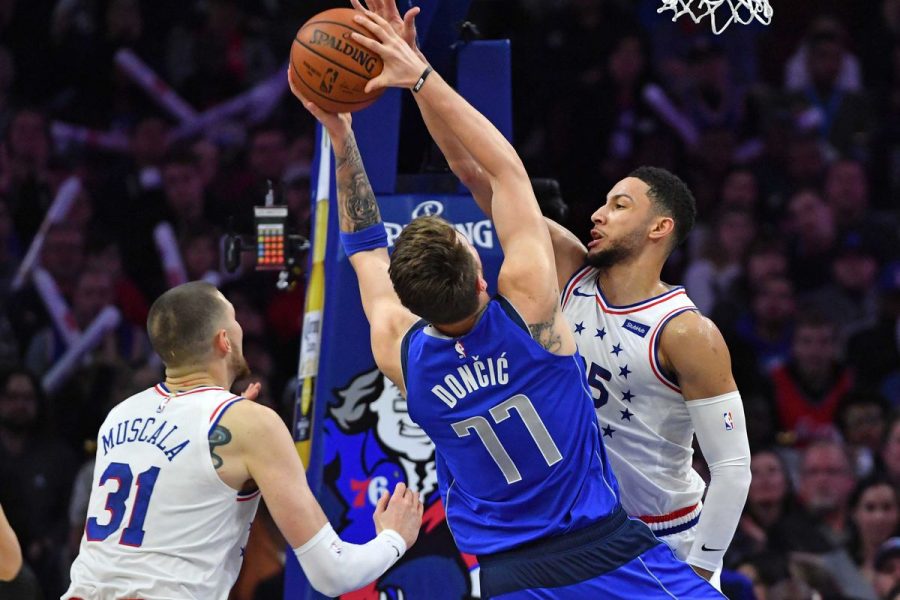 Sixers Knock Off Mavs; Uncertainties Still Linger
The storyline going into Saturday's matchup between the Sixers and Mavericks in Philadelphia was the battle between reigning Rookie Of The Year Ben Simmons vs likely Rookie Of The Year Luka Doncic. Simmons made it clear that he was the sophomore and Luka was the rookie. Simmons posted a 20/14/11 triple-double against the Mavs, tied with JJ Redick on the Sixers in terms of scoring, and leading the team in minutes.
Luka Doncic couldn't keep up with Simmons, scoring 14, and was unable to stuff the stat sheet as Simmons did
Joel Embiid led the Sixers and dominated Mavs' Deandre Jordan, leading the Sixers in scoring with a 25 point, 12 rebound performance. On the other hand, Deandre Jordan was effectively limited by Embiid, only tallying 8 points against the Sixers.
Despite the win, the Sixers still have a remaining, and glaring, issue: they absolutely cannot finish games. The Sixers were outscored 30-19 in the 4th quarter, once again turning a laugher into a legitimate contest. It could simply be the fact that they haven't had Jimmy Butler, but the trend is extremely concerning. If the Sixers can't figure out how to put teams away in the 4th, they're not going anywhere in the playoffs.