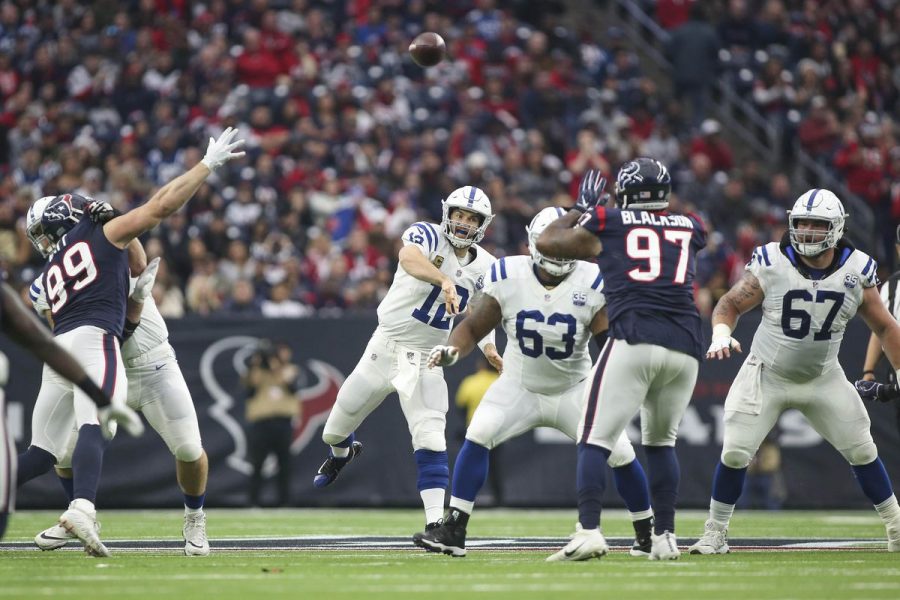 Colts Defeat Texans 21-7, Advance to Divisional Round
The Indianapolis Colts defeated the Houston Texans 21-7 in the wildcard round, advancing them to the divisional round where they take on the Kansas City Chiefs.
The Colts walked into their first playoff game since the 2014 AFC Championship Game and dominated at the start, jumping out to a 21-0 lead over the Texans by mid 3rd quarter.
The story of the game was the Colts defense as Texans QB Deshaun Watson threw for just 235 yards with a TD and an INT in 49 attempts.
Andrew Luck went 19/32 for 221 yards and 2 TDs and an INT with his primary receiver, T.Y. Hilton accumulating 85 yards on the day. The rushing attack was efficient as Marlon Mack rushed for 148 yards plus a TD.
The Colts are off to Kansas City as they will fight for their playoff lives against the front-running MVP, Patrick Mahomes.