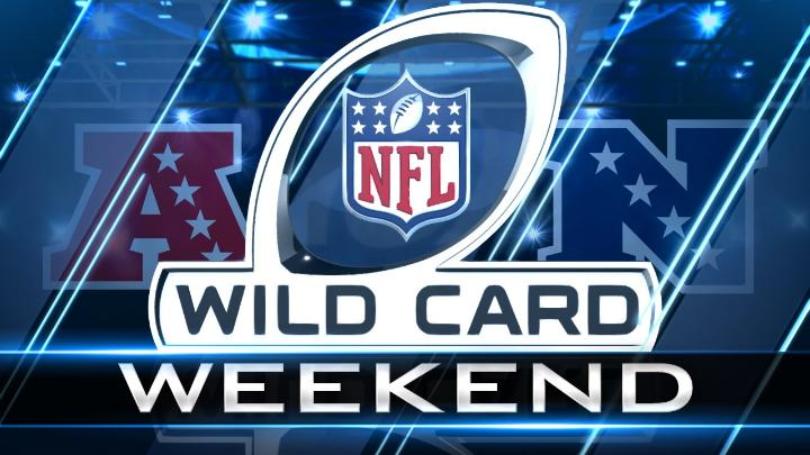 NFL Wildcard Weekend Cub Picks Of The Week
NFC PLAYOFFS
Seattle Seahawks @ Dallas Cowboys
PJ: Seattle Seahawks
The Seahawks are an improbable story, as a team expected to furiously decline going into the 2018-19 season, but Russell Wilson once again led them to a strong winning season, with a 10-6 record. And while the Cowboys have turned heads with a strong defense and elite offensive weapons in Amari Cooper and Ezekiel Elliott, it's hard to bet against Russell Wilson, who's 8-4 in the playoffs with 4 game-winning drives in the postseason. Much of the playoffs comes down to QB play, and it's hard to take Prescott over Wilson.
Holden: Seattle Seahawks
Russell Wilson is one of the best quarterbacks in the league as of right now. He has been as consistent as possible to lead his team to the top wildcard spot. Dallas has a good shot to slide past Seattle but the Cowboy defense needs to get the job done against Wilson and the Seahawks
Philadelphia Eagles @ Chicago Bears
PJ: Chicago Bears
Betting against Nick Foles in the playoffs is a daring endeavor, but the Chicago Bears are a dangerous team, especially on defense. The Eagles' offensive line is going to struggle to contain Khalil Mack, which applies a ton a of pressure on Nick Foles to make quick plays. With such a strong defense, it should help take pressure off of young QB Mitchell Trubisky, who will be making his playoff debut. The Bears' fate lies in the play of Trubisky, and he's shown flashes of what we expected from him after his drafting. Chicago's defense is just too good.

Holden: Philadelphia Eagles
Nick Foles has been playing his classic savior role in Philadelphia as he has ended the Eagles season with a playoff berth a year after a Carson Wentz injury. He tied the consecutive completion record of 25 straight completions and threw for another 4 touchdowns. The defense has stepped up recently, but with the weak secondary, Bears quarterback Mitch Trubisky will look to expose that early and often. The Bears have a dangerous defense that could take over the NFC side of the tournament but the offense could easily be deflated by mistakeful rookie play and inexperience.
BYE: SAINTS, RAMS
---
AFC PLAYOFFS
Indianapolis Colts @ Houston Texans
PJ: Houston Texans
It's hard not to root for Andrew Luck, as his comeback season in 2018 has brought the Colts from the basement to the playoffs. But the Texans are a comeback story of their own, as we finally get to see what a team with a healthy Deshaun Watson and JJ Watt looks like. Watson got off to a slow start, but his great play earned the AFC South title for his Texans. However, it's safe to argue many of Watson's successes can be owed to the stellar play of WR Deandre Hopkins, who's arguably the best WR in the game as we speak. The Watson-Hopkins combo is deadly, and I don't think the Colts' defense will be able to contain them, because frankly nobody has been able to stop Hopkins. With a defense led by JJ Watt, you have to give the defensive edge to Houston as well.

Holden: Indianapolis Colts
Andrew Luck has had the most silent MVP-caliber season mainly because of Patrick Mahomes III's absolute domination of the AFC. Luck totaled 4,593 yards, 39 TDs, and almost peaked over a 100 rating for QB ratings. Luck has been protected as he was only sacked 18 times compared to the 41 sacks in 2016. Houston has been a dangerous team in the regular season but with another hot team coming in, they might just have a problem on their hands.
LA Chargers @ Baltimore Ravens
PJ: LA Chargers
The Chargers have exceeded all expectations in 2018, proving themselves to be just as worthy as the Rams in Los Angeles. Philip Rivers is arguably one of the most underrated QBs in NFL history, and now he finally gets a legitimate chance at a well-deserved 1st championship. The Chargers have excelled even without their top RB Melvin Gordon in the last few weeks, and they are expected to get him back healthy for the playoffs, making them an even more legitimate threat. While the Ravens have been revived by the incredible play of Lamar Jackson, going 6-1 since his takeover at QB, and a brilliant defense, the Chargers have simply too much depth to bet against. As good as Jackson has been, Rivers has been fantastic as well, and in a game that comes down to QB play with 2 of the top-rated defenses, I have to go with the Chargers.

Holden: LA Chargers
In the NFL, it's hard to beat a team any given Sunday, but beating a team twice in under a month with a rookie quarterback doesn't sound like a positive end result for the Ravens. With Chargers running back Melvin Gordon returning from injury, the Chargers won't be as weak in the backfield resulting in more offensive production the Baltimore Ravens just won't be able to keep up with.
BYE: CHIEFS, PATRIOTS