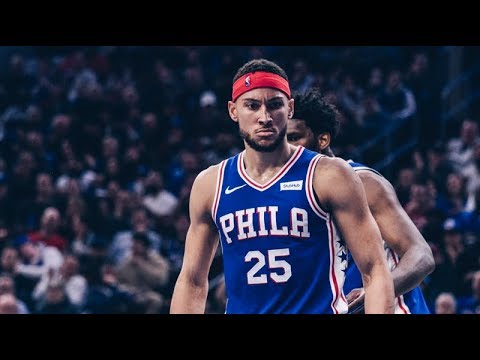 Simmons' Grabs Another Triple Double as Sixers Obliterate New York
Whatever magic is in the headbands, it's working for Ben Simmons, who dropped a 13/11/10 triple-double as the Sixers blew out the Knicks 131-109 on Wednesday night.
Joel Embiid led the Sixers in scoring yet again, with 24 points, with Jimmy Butler close behind with 20. Rookie Landry Shamet continued to impress as an underrated component of this Sixers squad, dropping 17 points and going 4-7 in 3-point attempts.
The Sixers improve to 21-12 on the season, while the Knicks skid to a dismal 9-24. The Sixers now look ahead to 2 tough eastern rivalry games, as they play the Raptors on Saturday and Celtics on Christmas Day.