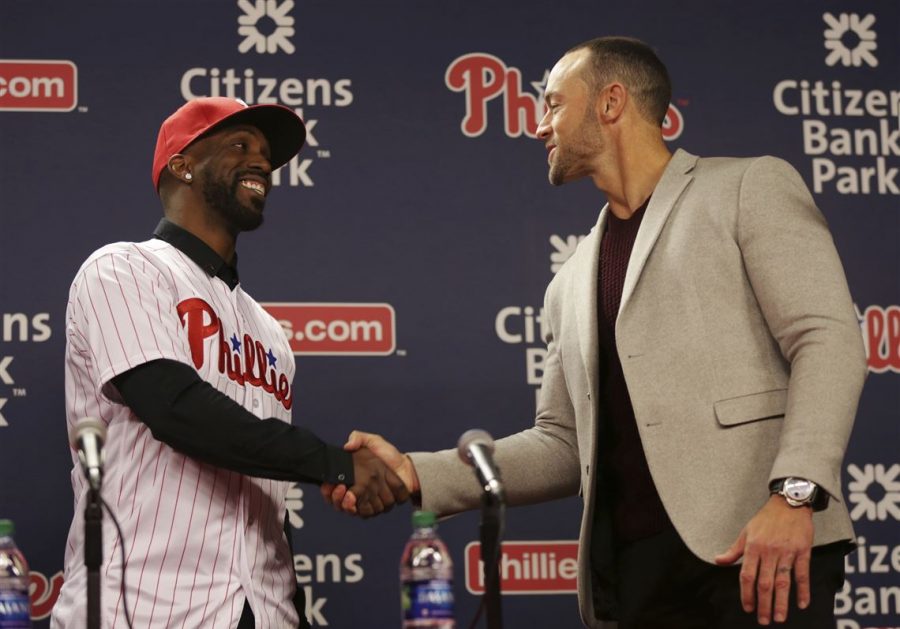 Phillies Land Andrew Mccutchen
The Phillies continue the mission to become legitimate contenders as they made the move to sign outfielder Andrew Mccutchen to a 3-year, $50 million deal.
Mccutchen, generally referred to as "Cutch," is most notable for his time on the other side of Pennsylvania, where he spent 9 years as a Pittsburgh Pirate before being traded to San Francisco last offseason, spending the 2018 season split between the San Francisco Giants and the New York Yankees.
Cutch hit for a .255 average in 2018, with 20 home runs and 65 RBI. His numbers are expected to see improvement in 2019 with the Phillies, as Citizens Bank Park is a hitters' park, unlike San Francisco's AT&T Park or Yankee Stadium.
With the move, Cutch will be a starter in the outfield, as Rhys Hoskins' likely move back to first base opens a spot in the outfield. The move could also help facilitate a possible trade of Odubel Herrera or Nick Williams, in an attempt to land coveted free-agent Bryce Harper this offseason.