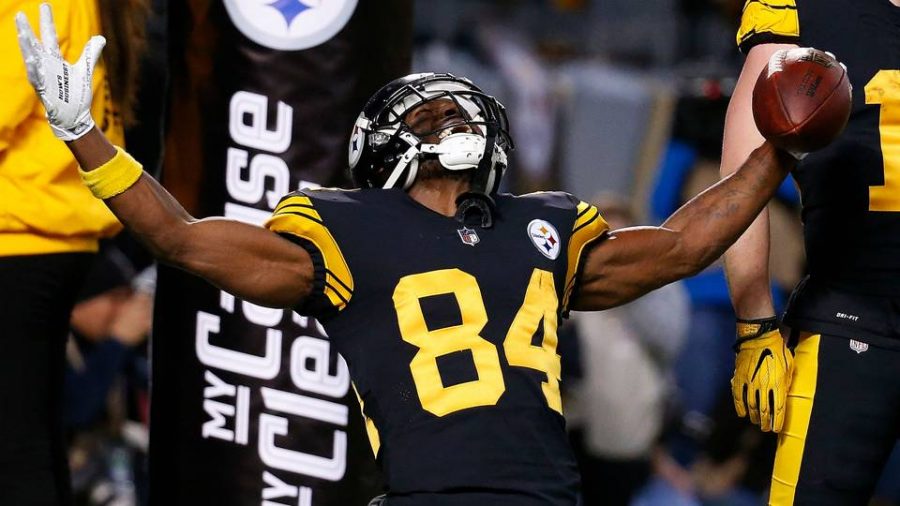 Steelers Take Down Patriots For 1st Time Since 2011
The optimism levels had dwindled in Pittsburgh for the last few weeks. The Steelers had lost 3 straight, including the most recent loss, a defeat at the hands of the league laughing-stock in the Raiders. Now, the Steelers had to find a way to turn the momentum as they faced the Patriots, a familiar nemesis that they haven't found a way to beat in 7 years. That curse, however, would last no longer.
The Steelers got off to a running start, as Ben Roethlisberger connected with Vance McDonald on the first drive of the game to lead 7-0. But the Patriots countered on the very next drive, as Patriots' Chris Hogan hauled in a wide open pass for a 63 yard TD. The rest of the 1st quarter would remain quiet, then the Big Ben and AB combination would strike again, as the Steelers again took the lead on Antonio Brown's reception. The Steelers would hold the 14-7 lead into halftime.
Coming out of the half, the Pittsburgh defense looked strong, as they forced a New England 4-and-out. On their next drive, the Steelers drove it down field, but Chris Boswell's struggles continued as he couldn't get the field goal, missing the 32-yarder wide right. The momentum for the Patriots wouldn't last long, as later in the 3rd, Steelers' Joe Haden got up to intercept Tom Brady with the Patriots threatening. The Steelers defense would continue to hold as they hung on for the 17-10 win in a thriller at Heinz Field, breaking the 7-year long curse against the Patriots. The Steelers needed that momentum to keep pace in the playoff race, especially as they go up against the New Orleans Saints next week.