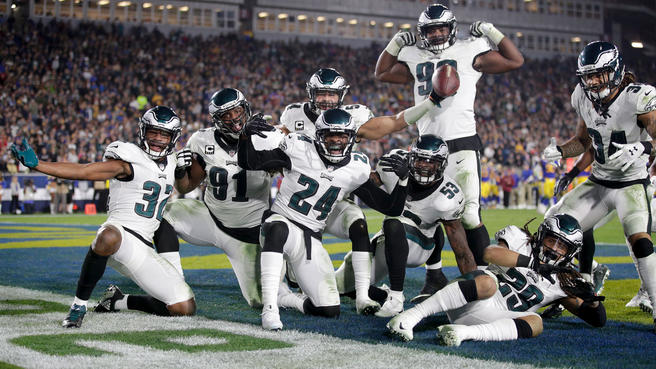 Eagles Stun Rams, Remain Within Striking Distance in NFC
The Philadelphia Eagles defeated the LA Rams on Sunday Night Football 30-23, remaining in the playoff picture heading into Week 16.
A depleted Eagles team, with Nick Foles starting, stepped up big time in LA, with Foles going 24/31 for 270 yards and a touchdown.
The Rams nearly had an opportunity to tie or perhaps even take the lead and win the game in the 4th quarter, but their punt return in good field position was fumbled. The Rams ended up with another opportunity, but fell just short.
The Eagles now at 7-7, remain alive and a half-game behind the Vikings in the wild card race, though they'll have their hands full with Houston next week. The Rams fall to 11-3 and could be at risk of falling out of a first-round bye if they don't take care of business the next two weeks.