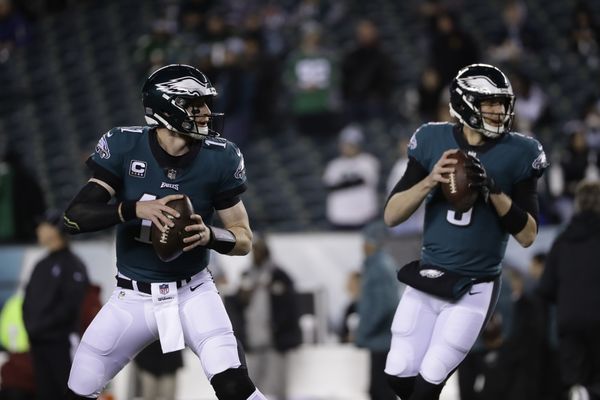 Wentz Out With Back Fracture
Nick Foles Set to Start Sunday @Rams
Philadelphia Eagles star quarterback Carson Wentz has been ruled out of Sundays big match up against the LA Rams.
An MRI on Thursday morning gave Wentz the news all organizations look to avoid, which is a possible season-ending injury. Wentz suffered a fractured vertebra in his back which can, and will heal with rest.
Considering there are 3 games left in the season and the Eagles are sitting a 6-7, Philly isn't losing much as their playoff hopes have slipped right out their hands with the Eagles divisional loss to the Cowboys last Sunday.
The back fracture Wentz has suffered isn't a serious or a long term injury, but considering Wentz has dealt with back spasms and soreness in his collegiate career this back injury isn't something Philadelphia didn't look at, or know when they drafted him #2 overall in 2016.
Nick Foles is set to take on the starting role once again and he starts his first game this season Sunday against one of the best teams in the league in the LA Rams.
Realistically, the Eagles have little chance to sneak into the wildcard spot with a backup quarterback, but magical moments have happened with Foles under center, and I wouldn't be entirely shocked to see the Eagles find their edge once again, and make a run if everything falls in place.