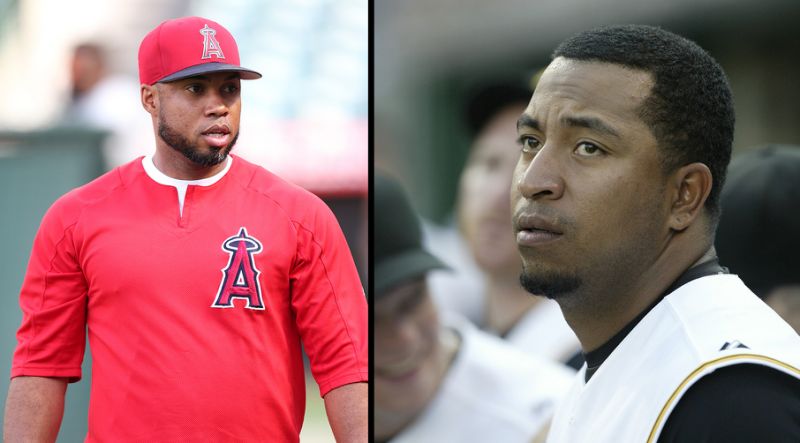 Tragic Deaths of Valbuena and Castillo Still Raising Question Marks
It seems to happen every single off season, the baseball community has lost yet another pair of former players. On Thursday night, after playing in a winter ball game, former Angels' outfielder and free agent Luis Valbuena, aged 33, and now-retired Jose Castillo, aged 37, were on their way home  when their car hit a rock, veering off the road and killing Castillo and Valbuena. The driver, former MLB player Carlos Rivero, survived the crash. However, over the weekend, more details emerged that they may have been robbed, as 4 suspects were taken into custody. The incident was first treated as an accident, it's now being viewed as a murder.
Luis Valbuena entered the MLB in 2008, spending time with the Mariners, Indians, Cubs, Astros, and Angels. Valbuena was a member of the Angels in 2018, and played his final game in August before becoming a free agent. Valbuena's most notable season was 2 years ago in 2016, as hit 13 home runs to a .260 batting average. He was characterized by his fun-loving personality and his signature bat flip after every hit.
Jose Castillo only played 5 seasons in the MLB, his career coming to a close in 2008. He played primarily for the Pirates, and spent his final year of his season with the Astros and Giants. He hit .254 for his career as he retired in 2008. He continued to play baseball outside of the MLB, including winter ball and professional baseball in Japan.
The accident brings back painful reminders of accidents in the past, such as the loss of Roy Halladay in November 2017, or Yordano Ventura in early 2017, and the gut-wrenching loss of Jose Fernandez in the middle of the 2016 season. This particular incident draws strong comparisons to Yordano Ventura, who was also robbed and left to die after his accident. No matter what the legal process leads to, still an incredibly heart breaking situation for the baseball community.