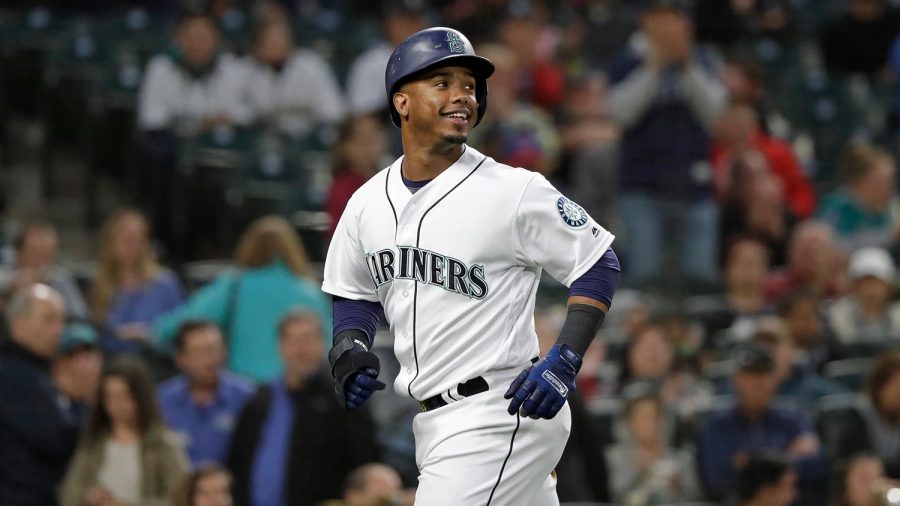 Phillies' Kick Off Crucial Off-Season, Acquire SS Jean Segura
The Phillies showed a lot of promise in 2018, sitting in the top 5 in the National League at the All-Star break. The wheels fell off in the 2nd half of the season, however, and tarnished what was otherwise a big step in the right direction for the team. The positive side of the late season collapse was the heightened emphasis on acquiring a legitimate talent in the off season. The Phillies began this quest with a trade on Monday afternoon, as they shipped shortstop JP Crawford and 1st baseman Carlos Santana to the Seattle Mariners in exchange for shortstop Jean Segura, and pitchers Juan Nicasio and James Pazos. By trading JP Crawford and Carlos Santana, the Phillies will start Segura at shortstop, and will likely move Rhys Hoskins back to 1st base, possibly indicating the Phillies' plans to add Harper in the now-new opening in the outfield. Here's a look at each piece of the trade:
Phillies get:
Jean Segura, SS: Segura batted .304 with 10 home runs, 63 RBI, 20 stolen bases, and a 4.3 WAR. the 28 year old is a 2x All Star with a career BA of .287 and 64 home runs.
Juan Nicasio, RHP: Nicasio pitched for the Phillies just 15 months ago and will return to Philly once again. The 32 year old didn't have a particularly standout 2018, going 1-6 with a 6.00 ERA in 42 innings. His career record is 38-43 with a 4.64 ERA.
James Pazos, LHP: Pazos was a solid arm out of the bullpen for Seattle, posting a 2.88 ERA in 50 innings pitched. It was the best season of his career in terms of ERA, his career ERA is 3.54.
Mariners get:
JP Crawford, SS: Crawford was once the most highly anticipated prospect in a stacked Phillies farm system. However, it didn't seem he would pan out as part of the Phillies plan like expected, as he struggled at a major league level. He posted a .214 batting average with 3 home runs through 72 games between 2017 and 2018. To be fair, he was still technically a rookie, and the Mariners hope new scenery will help him excel.
Carlos Santana, 1B: Carlos Santana was a surprising free agent acquisition last offseason, as the Phillies inked him to a 3-year contract. Despite playing 161 of 162 games in 2018 for the Phils, Santana struggled at the plate, batting only .229, the lowest of his career. His most incredible statistic as a Phillie is his 110 walks on the season, to only 93 strikeouts. Although he did hit 24 home runs, his lack of consistent hitting ultimately led the Phillies to dump his contract.