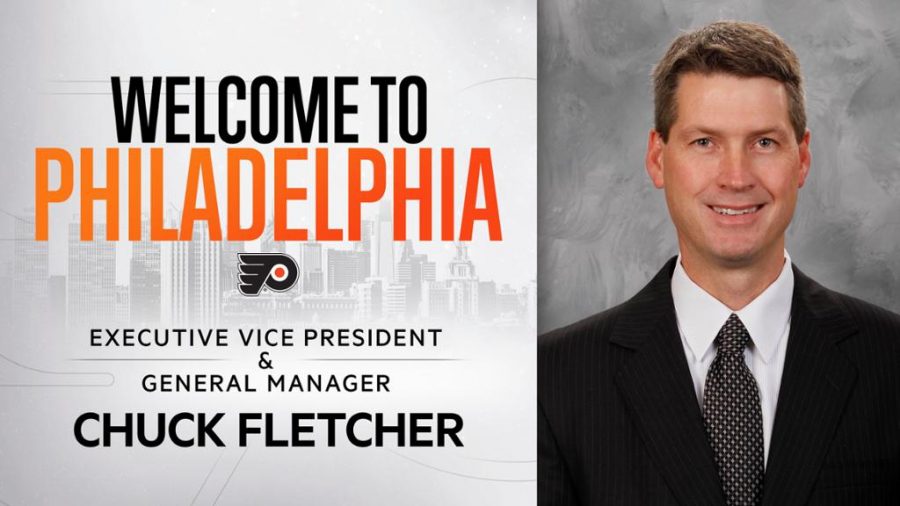 Flyers Turn The Page, Hire Fletcher as GM
The first move to turn the franchise around came on Monday afternoon as the Flyers announced the hiring of new general manager Chuck Fletcher. The hiring comes a week after the firing of former GM Ron Hextall as the team fell into a tailspin of late. Fletcher played key roles in both the Minnesota Wild and rival Pittsburgh Penguins' front offices in his career, as the Wild made 6 consecutive playoff appearances and the Penguins' success a decade ago are owed to his tenure.
In his introduction to Philadelphia, Fletcher first addressed head coach Dave Hakstol's job security. He doesn't appear to have any intentions of a head coach change, at least not immediately. In a conference call on Monday, Fletcher laid out his view, saying, "I'm a big believer in trying to get to know a situation before making a reaction here. I certainly have no intention of making a coaching change tomorrow. I'm going to meet with Dave and we're going to try and work together and push."
The Flyers hope Fletcher can instill the "bully" mentality back into the Broad Street Bullies, as the lack of aggression and big moves was Hextall's undoing.