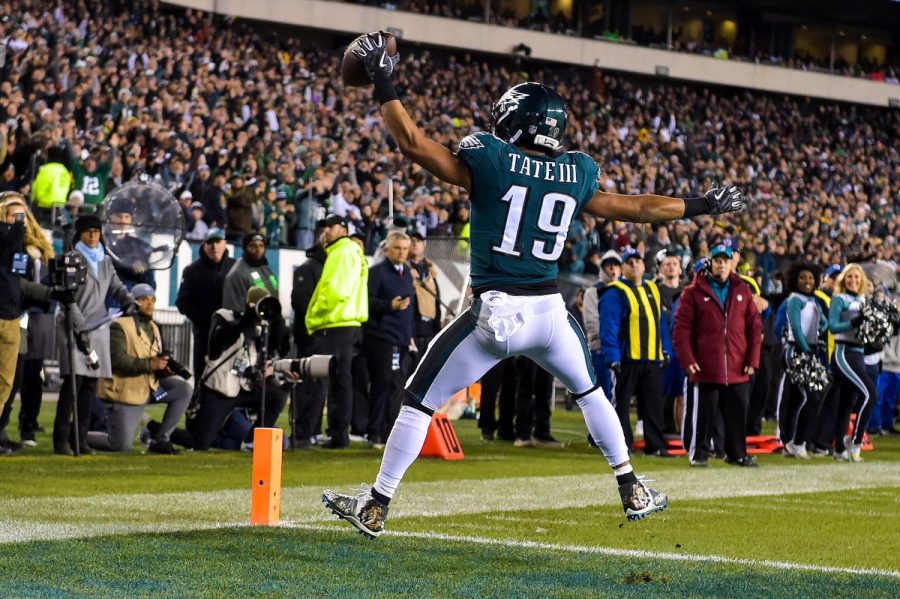 Eagles Defeat Redskins on MNF, Return to .500
The Philadelphia Eagles defeated the Washington Redskins 28-13 on Monday Night Football, improving to 6-6.
The Eagles entered the 4th quarter with just a 1-point lead, but they scored 14 points on a TD, and two field goals in under 10 minutes to finish off the Redskins.
Washington's night was headlined by Colt McCoy suffering a fractured leg, which paved the way for Mark Sanchez to enter. Adrian Peterson ran for a 90-yard TD on Sanchez's first snap,  but Sanchez finished 13/21 for just 100 yards, and an INT.
Carson Wentz went 27/39 for 306 yards and 2 TD, and an INT. The Eagles traded for WR Golden Tate before the deadline and he has had trouble fitting in during his season with the Eagles. Tate became a part of the offense Monday night as he caught 7 passes for 85 yards and 1 TD. Zach Ertz recorded 9 more receptions moving to the Eagles all-time reception leader.
The Eagles stand at 6-6, a game behind the Cowboys, in the NFC East with Dallas on the schedule in six days, while the Redskins fall to 6-6 and seem finished with Mark Sanchez being the starter moving forward.