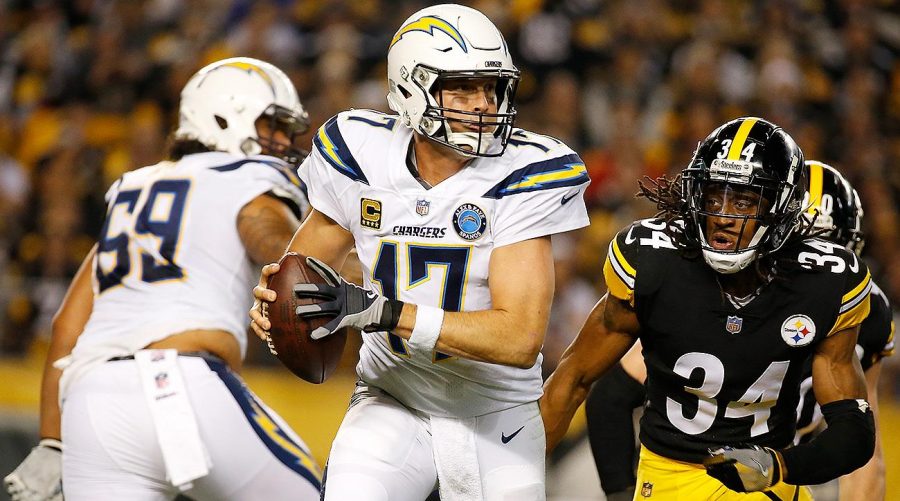 Chargers Chop Steelers
A Sunday Night Football shootout is what was presented as the Chargers went to Pittsburgh to take on the Steelers. Both offenses are ranked in the top 5, Steelers at 4, and the chargers at 5.
The game didn't disappoint as there was a total of 63 points, 9 touchdowns, and just over 700 total yards.
The game was truly determined by who had the last possession which was the Chargers. They drove into field goal position and set up the field goal just to move closer and closer as the Steelers were offside, three times in a row.
On the third offside call, the Steelers missed the ball after being penalized making the game a 33-30 game with the time expiring.
The Steelers lose a heart-breaker at home as they Chargers escape Pittsburgh with a big road win.