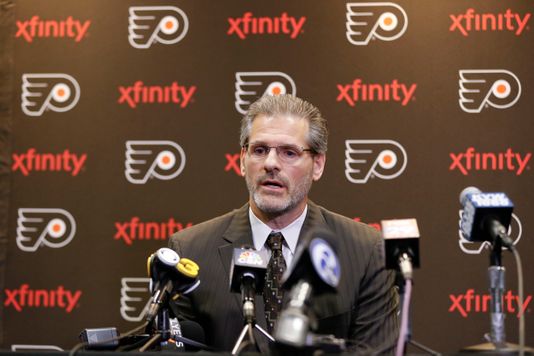 Flyers Fire General Manager Ron Hextall Amid Skid
It's no secret the Flyers have been underwhelming in the 2018-19 season so far, and the frustration in the Flyers' front office boiled over as they responded by firing General Manager Ron Hextall on Monday. The move is a controversial one among many, as most are quick to blame head coach Dave Hakstol for the Flyers' struggles, not Flyers' GM and longtime goalie Hextall. Hextall's time at the helm was regarded as generally successful, as he drafted well and built a solid team that's seen the playoffs in 3 of the last 5 seasons. Instead, Hextall is the first victim of the Flyers' downward spiral, the blame pinned on the moves he didn't make, seemed to doom him more than the success in what he did do. Paul Holmgren, Flyers' president, released the following statement on Hextall's dismissal:
"It has become clear that we no longer share the same philosophical approach concerning the direction of the team. In light of these differences, we feel it's in the organization's best interests to make a change, effective immediately."
And the general feeling on Broad Street and in the locker room is that this is only the first of many coming moves. Dave Hakstol is now, with little doubt, the next man on the hot seat. How the team responds on the ice in the coming games will be a matter of life or death for many positions in the Flyers' organization.