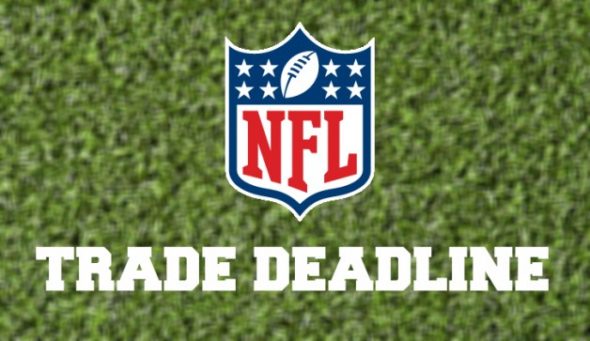 NFL Trade Deadline Recap
There were a flurry of moves in the hours leading up to Tuesday's NFL Trade Deadline. Teams were hungry for players that could help them win now. Contenders such as the Philadelphia Eagles, Houston Texans, and undefeated LA Rams all took advantage of the trade deadline.
The two most notable moves both included receivers moving to playoff contenders with the Texans landing Demaryius Thomas from the Broncos for a fourth-round pick and the Eagles giving the Lions a third-round pick for Golden Tate.
Thomas, 30, will be a great veteran option for young stud Deshaun Watson as they're both very impressive and deadly in the endzone. Thomas now has a QB that will help him make plays instead of visversa.
Tate, 30, joins elite QB Carson Wentz and an already loaded offense. Tate now joins Alshon Jefferey, Nelson Agholor, and Zach Ertz in the pass game, and Carson Wentz has a deep ball option now with Tate in the lineup. Considering the Eagles are on the bye this week, Tate should help immediately.
Those moves make the Raiders' haul of a first-round pick for Amari Cooper last week even more impressive. Cooper was already not in Raiders coach Jon Gruden's future, but they couldn't haul a pick like they did Tuesday with Dallas.
The 1st place Washington Redskins also bulked up  their squad by adding safety HaHa Clinton-Dix.
Dix has been a key member of the Packers defense but he joins a Redskin squad that is totally loaded at safety with adding Dix with #2 overall rated safety in D.J. Swearinger.
The Jaguars also traded away their former No. 3 overall pick Dante Fowler right before the deadline.
Just when you thought the best team in the league couldn't get any better, they add to their supreme defensive line with a young talent that can help right away. Fowler, 24, is a young stud edge rusher looking for a big contract next year. Jacksonville seems to be comfortable with a 2019 3rd, and 5th round pick as they plan to build around Bortles.