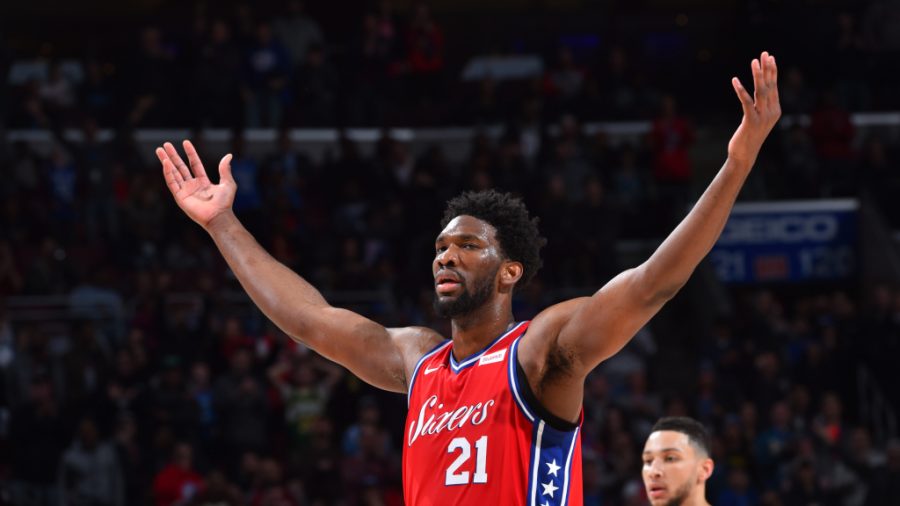 JoJo & Co. Top Clippers 122-113
Joel Embiid was a monster Thursday night and the Sixers needed everything he gave them.
The Sixers let a 15-point halftime lead evaporate but ultimately held on for a 122-113 win over the Clippers at the Wells Fargo Center. They improved to 5-0 at home and are now back above .500 at 5-4 overall.
After playing arguably the best half of their young season, the Sixers played one of their worst quarters, getting outscored 29-18 in the third.
Here are Observations from the Win:
• Embiid played straight bully ball with the Clippers' big men in the first half. Whether it was Marcin Gortat or Montrezl Harrell, Embiid had his way with 24 first-half points. It looked like a 50-point performance was well within reach.
LA coach Glenn Rivers started the second half with the enormous Boban Marjanovic and the move worked at first as the Sixers struggled to find an answer for Marjanovic's size on either end of the floor.
Embiid still had a big night, finishing with a season-high 41 points, 13 rebounds, tying a season high with four blocks and was showered with "M-V-P" chants in the fourth. He also got the last laugh on Marjanovich with a poster slam in the 4th quarter.
The 76ers rise above .500 at 5-4 and take on Detroit on November 3rd at the Wells Fargo Center.