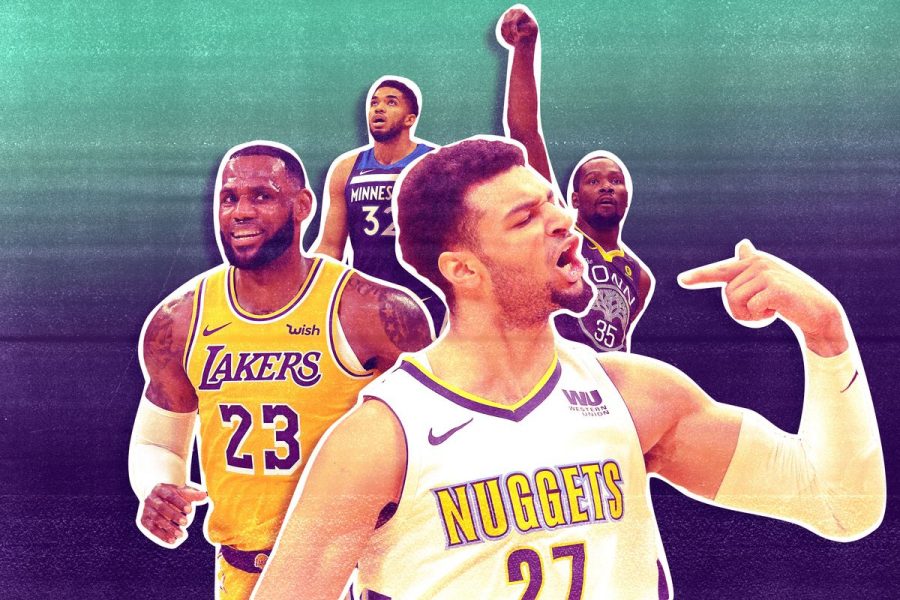 Getty Images / Ringer Illustration
NBA Week 1 Takeaways
1.) Golden State Warriors are still the team to beat. No surprise there.
2.) Denver, Toronto, Milwaukee, New Orleans, and Detroit look like playoff contenders.
3.) Anothony Davis and Giannis Antetokounmpo are young MVP caliber players.
4.) Blake Griffen and Steph Curry both dropped 50 points as leaders of their respective teams. \
5.) Zach Lavine is breaking out this season.
6.) The Cleveland Cavaliers are in trouble.
7.) Kawhi Leonard fits in Toronto's dangerous lineup.
8.) The L.A. Lakers will compete for a championship after defeating the undefeated Denver Nuggets.
9.) LeBron James isn't slowing down, he may even be heating up.
10.) The Philadelphia 76ers need Ben Simmons more than they need Joel Embiid.