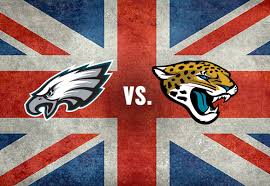 5 Things The Eagles Need to do to Beat the Jaguars
Make the Jaguars one-dimensional and shut down the run game early. Make Blake Bortles throw the ball and feel uncomfortable in the pocket and the Eagles can easily win this game.
Blitz early, and often to make Bortles have to throw on the run or rush his throw. It will open up more opportunities for the defense to turn the ball over.
Target the rookie corners early. Carson Wentz has a gun-slinging arm, and with ALL-Pro A.J. Bouye out, there is someone that has to fill his spot alongside Jalen Ramsey.
 Keep the offense on the field. Blake Bortles is bad. Now imagine his offense off the field for 8 or so minutes and being flat footed to start their drive. Sounds like a position the Eagles would like to be on.
Attack the linebackers early by running option with Wentz. He can run or pass, but there's nothing more frustrating for a defense when a QB can effectively run the ball and move the chains.