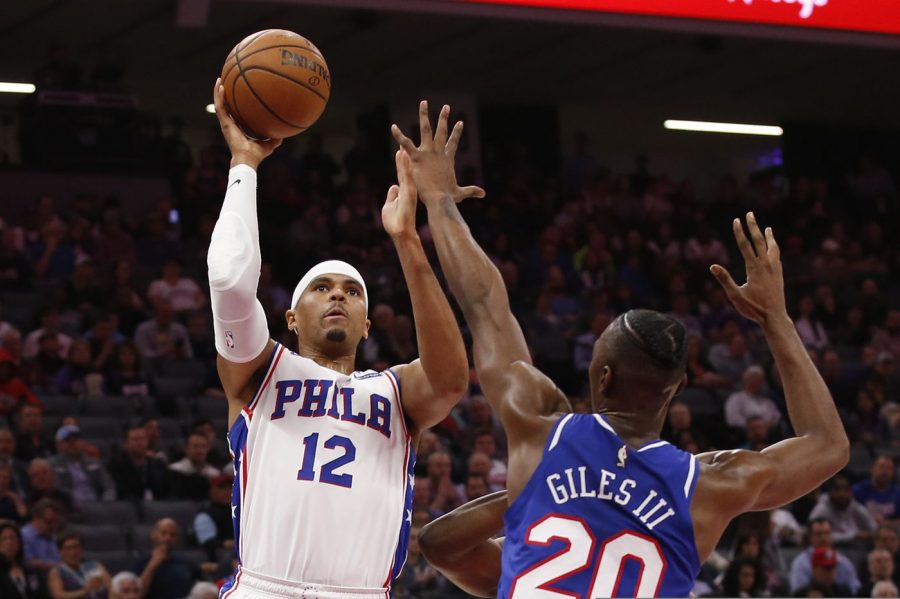 Sigh Of Relief: Sixers Finally Get Road Win In Sacramento
At long last, for the first time since January 20th in Brooklyn, the Sixers have won a road game, as they defeated the Sacramento Kings 125-108 on Thursday. Tobias Harris and Shake Milton led the undermanned Sixers to the win to snap their 9-game road losing streak.
The Sixers got out of the gates strong, at one point leading comfortably 30-18 midway through the 1st quarter. However, in Sixers signature fashion, the Kings were allowed to go on a run that made it 32-30 to end the quarter, making it seem the Sixers' road losing streak would inevitably continue. However, the Sixers made a strong effort in the 2nd quarter following the near-implosion, outscoring Sacramento 31-23 in the quarter to make it a 63-53 halftime lead for Philly.
Coming out of the half, the Sixers stayed hot, outscoring Sacramento yet again to make it a 96-80 Sixers' lead going into the final quarter. Now the key would be to not allow a comeback-capable Kings' team to force the Sixers to implode yet again. And while it looked like a threat was there, the Sixers managed to hold on and eventually pull away with a 125-108 win.
Tobias Harris and Shake Milton once again paved the way for the Sixers as they continue to deal with an injury-riddled roster. Harris posted a strong double-double, with 28 points, four 3-pointers, 14 rebounds, and 3 assists. Milton was the 2nd leading scorer on the team with 20 points, going 3 for 5 from 3-point range.
The Sixers will avoid a road sweep thanks to the win Thursday, but still have to survive one more road game against the Warriors on Saturday. While the Warriors have had a brutal season, they did get Steph Curry back, which still presents a challenge.
Speaking of getting players back from injury, the Sixers will reportedly get Joel Embiid back for Wednesday's game against the Pistons, meaning the Warriors game is hopefully the last game the Sixers will play without their star center.