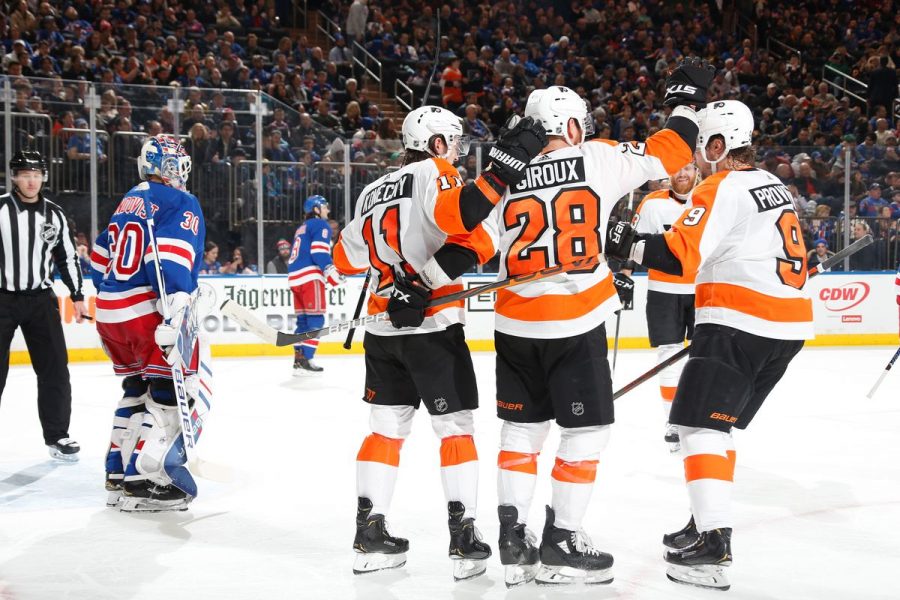 The Numbers Behind The Flyers' Hot Streak
The Flyers are getting hot at just the right time, as they're in the midst of their longest winning streak of the season at 6 in a row. Since February 18th, the Flyers have dismantled the Blue Jackets and Rangers twice each, as well as the Jets and Sharks. The most key part is that the Flyers finished business against the Rangers and Blue Jackets in two games against each, one on home ice, and one on the road. While the Flyers are near-unstoppable at home, they've proven their abilities on the road in this recent streak, and that's huge moving forward.
In the recent stretch, the Flyers have scored 27 goals over 6 games, making for an average of 4.5 goals per game, a mark that stands in 1st place in the NHL in that span of games. Travis Konecny has stepped up this season across the board, and that hasn't changed in the 6-game streak. He's collected 12 points across the 6 games, with 4 goals and 8 assists, as he powers the offense. He's not alone in powering the offense as other names like Jakub Voracek, Kevin Hayes, Sean Couturier, and Scott Laughton have made their presences felt. Their offensive stats across the last 6 games:
Voracek: 9 points, 1 goal, 8 assists
Hayes: 7 points, 5 goals, 2 assists
Couturier: 6 points, 4 goals, 2 assists
Laughton: 6 points, 2 goals, 4 assists
The Flyers' offense has been clicking on all cylinders, but the goalie tandem in Brian Elliot and Carter Hart have made the difference all season. Their stats over the 6 game streak:
Hart: 5-0, 2.00 goals allowed on average, .929 save %
Elliot: 1-0, 2.00 goals allowed on average, .903 save %
The power play of the Flyers has also been a huge contribution, as they're 1st in the NHL with a 46.7 Power Play %.
After taking down the Rangers in back-to-back games, the Flyers jumped over the Pittsburgh Penguins in the standings, as the Flyers now sit in 2nd in the Metropolitan Division. They hold a 3 point lead over the Penguins, and sit 3 points behind the Capitals for 1st in the division. They have a big game against the 1st-place Capitals on Wednesday in Washington DC, followed by a home game against the Hurricanes on Thursday.