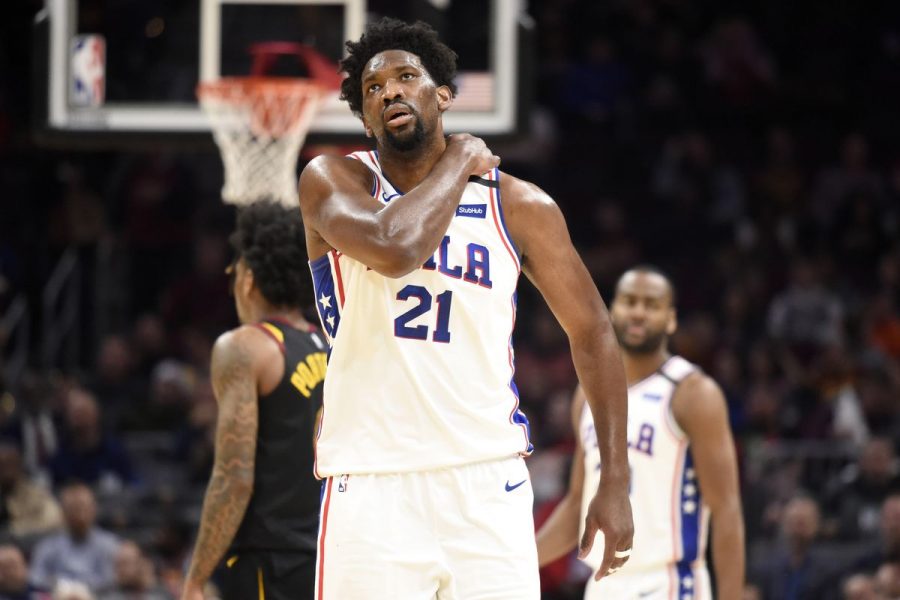 Sixers' Frustration Mounting After Loss In Cleveland
The Sixers' struggles in road games have been well-documented this season, and for good reason, as the Sixers have now gone 9-21 on the road this year. With Tuesday's 108-94 loss to the Cavaliers, the Sixers lost their 7th straight game on the road, and they may have lost more than just the game too.
The first quarter set the tone for the game, as the Cavs outscored the Sixers 28-17. The score wasn't even the worst part about the 1st quarter, as Joel Embiid exited the game early with a sprained shoulder after scoring 3 points in 8 minutes of action. The timeline for Embiid's return to action is unclear as of now, but if it's any extended amount of time, the Sixers are in trouble, as they just lost Ben Simmons for at least 2 weeks.
The Sixers and Cavs both scored 27 in the 2nd quarter to send the game into halftime with the Cavs holding a 55-44 lead. Out of halftime, the Sixers outscored the Cavs 24-22 in the 3rd quarter, but it would be the only quarter of that sort, as the Cavs outscored Philly 31-26 in the final frame to come away with the 108-94 win.
Shake Milton had a nice night for the Sixers, scoring 20 with 4 assists and 4 rebounds, leading the Sixers in scoring. That was just about the only highlight from a miserable night in Cleveland.
The implications of Wednesday's loss are brutal. The Sixers now sit at 36-23, 5th in the Eastern Conference, and still 0.5 games behind the Heat for 4th place. And following this loss, they're forced to play a back-to-back as they host the Knicks Thursday night. If Embiid is slated to miss significant time, the Sixers will have to find a way to win without their 2 top players for at least the next 2 weeks. A team that has already had well-documented issues on the road, rumors of locker-room problems, and overall underachieving, now has another major hurdle to jump.