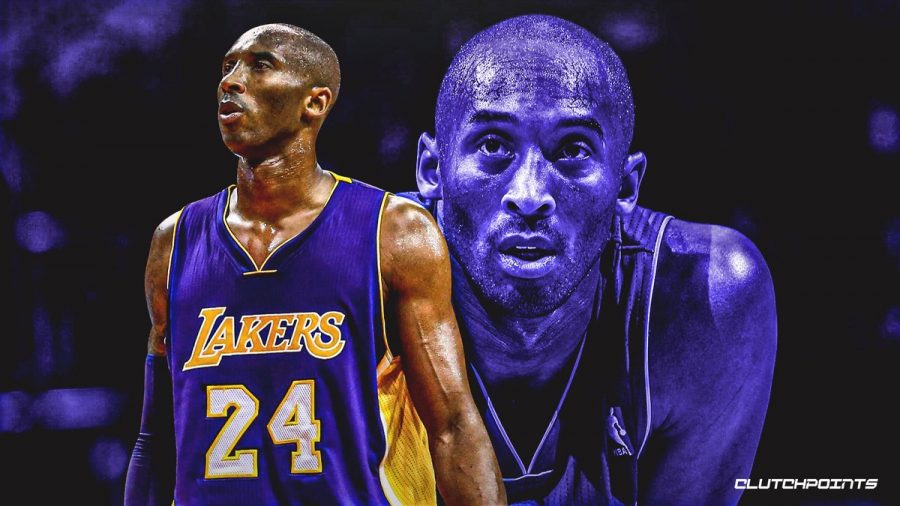 Tragedy: NBA legend Kobe Bryant killed at 41
The sports world was rocked by tragedy on Sunday as legendary basketball player Kobe Bryant was reported dead after a helicopter crash on Sunday morning in California. The crash reportedly took the lives of 8 others as well, including Kobe's 13-year old daughter, making for one of the most tragic headlines, sports or not, in a long time.
Reportedly, Bryant's helicopter caught fire on Sunday morning over Calabasas California,  crashing the aircraft and effectively killing all 8 passengers and the pilot. What's worse, is Kobe's daughter, Gianna, was also on board. She was only 13 years old. They were on their way to one of her basketball games, along with a teammate and her parents. Despite the response of emergency personnel, it was too late.
Kobe Bryant's legacy needs little explaining. He led the Lakers to 5 championships in his 20 year career. He has a lifetime average of 25.0 points per game, and was named an All-Star in 18 of 20 seasons.
He was most notable for his "Mamba Mentality," as he was known for an unparalleled work ethic and dedication to the game. He was known to be the first to the gym, and the last to leave, every time without fail. Throughout multiple injuries, he's battled through many of them. In 2013, he suffered a torn achilles mid-game, after drawing a foul. Despite the torn achilles, he still managed to shoot both free throws before being helped off the court, arguably one of his most defiant displays of grit. Despite battling back from the injury to play until 2016, he would never be the same in the remaining 3 years. Not that it mattered, as he'd already cemented himself as an NBA all-time great.
One of his most memorable performances came on January 22, 2006. As the Lakers took on the Toronto Raptors, Bryant absolutely went off for one of the greatest single-game performances since Wilt Chamberlain's 100 point game. That night, Kobe went 28-46 shooting and 7-13 from beyond the arc to rack up 81 points. That season, Kobe was on a different level, averaging 35.4 points per game.
Kobe was 3rd on the all-time NBA scoring list until just this Saturday, when LeBron James surpassed him, bumping him down to 4th. The fact that Kobe passes away just hours after LeBron surpassed him makes this an even more surreal experience. Especially since LeBron did it in Kobe's hometown: Philadelphia, Pennsylvania.
Scoring is simply what Kobe was known for, racking up 33,643 points. His final game of his career was the only proper send-off imaginable for a player like him: a 60 point performance. On April 8th, 2016, Kobe went 22-50 to drop 60 points on the Utah Jazz, leading the Lakers to a stunning 101-96 comeback victory.
Kobe remains, and will likely remain for a while, the Lakers' all-time leading scorer. His legacy isn't just cemented in the memories of Laker and NBA fans, but both of his jerseys now hang from the rafters at the Staples Center.
He finished his career as a 2-time scoring champion, 4-time All-Star game MVP, 2007-2008 MVP, 2-time NBA Finals MVP, and a 5-time world champion. Not only that, but he has 2 Olympic Gold medals, and an Oscar Award as well, making him one of the most dominant figures in all of sports, regardless of whether he was on the court or not.
The news of his tragic death is still nearly impossible to accept, and will likely remain that way for awhile. He stood as a role model to millions of kids and adults, athletes and non-athletes. Rest in peace to one of the greatest to ever do it….