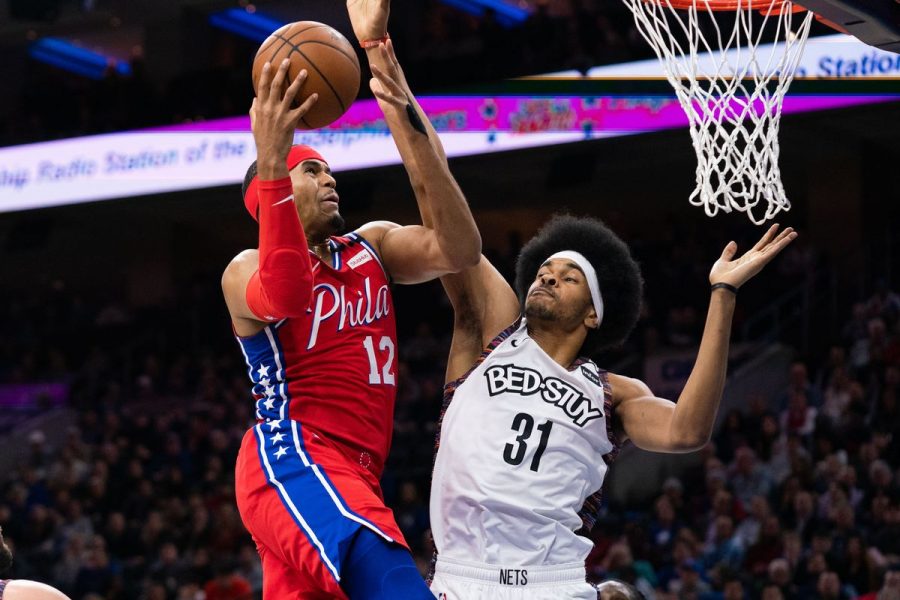 Tobias Harris leads Sixers' to knock off Nets
Coming off back-to-back road losses, the Sixers returned to Philly and continued to dominate on their home floor, taking down the Brooklyn Nets 117-106, thanks in large part to a bounce-back night from Tobias Harris.
The Sixers played from behind most of the night, until an explosive 4th quarter performance to rally for the win. At halftime, the Sixers trailed 57-54. The Nets always seemed to have an answer. The Sixers' highest scoring quarter came in the 3rd as they scored 32. But Brooklyn scored 33 in the same quarter. However, the story flipped as the Sixers finally locked in on the Nets in the 4th, outscoring Brooklyn 117-106 to come from behind.
Tobias Harris led the way for the Sixers, posting a double-double with 34 points and 10 rebounds. His 34 points is just a point shy of his season high, when he dropped 35 on Detroit on December 23rd.
Ben Simmons also had a strong performance, as he dropped 20 points, 6 rebounds, and 11 assists.
Matisse Thybulle made his presence felt on the defensive end, with 4 blocks and 2 steals.
The Sixers managed to limit Kyrie to just 14 points on Wednesday, however, the Net that really seems to have Philly's number remains to be Spencer Dinwiddie. In the teams' last meeting on December 14th, he scored 24, and on Wednesday, he led the Nets in scoring with 26. Limiting the damage to just him helped give the Sixers the edge this time around.
The Sixers improve to 26-16 and look ahead to take on the Bulls on Friday.