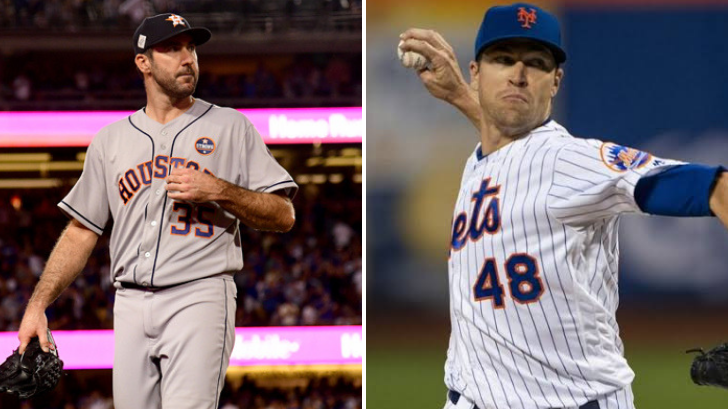 deGrom And Verlander Named 2019 Cy Young Winners
As the MLB continues to distribute awards for the 2019 season, Mets' Jacob deGrom and Astros' Justin Verlander were named the 2019 Cy Young Award winners.
Jacob deGrom once again dominated his way to the National League Cy Young honor as an encore to his 2018 performance, now winning the award in back-to-back seasons. In 2018, deGrom had a losing record, which was a point of contention as he won the award. There wasn't the need for the same debate in 2019, as deGrom finished with an 11-8 record, to go along with a 2.43 ERA, 255 strikeouts, a 0.97 WHIP, and a 6.6 WAR in 204 innings pitched.
For the American League, Justin Verlander earned the Cy Young Award for the 2nd such award of his career. As a part of the star-studded rotation in Houston, Verlander posted a staggering 21-6 record, backed by a 2.58 ERA, 300 strikeouts, a 0.80 WHIP, and a 5.9 WAR in 223 innings pitched. As if the numbers weren't convincing enough, the highlight of his season cements his case as the ace of the AL, as he threw his 3rd career no-hitter on September 1st against the Blue Jays.