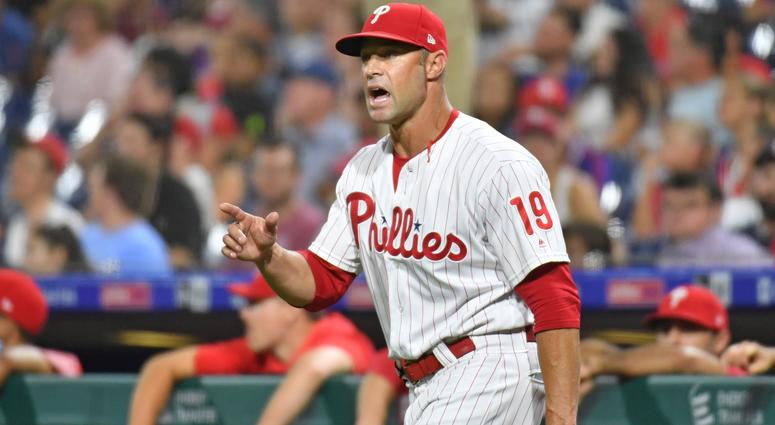 Time's Up: Phillies Fire Kapler
If you've watched any Phillies baseball in the last 2 years, you had to see this coming. You've probably wanted this day to come. It finally happened, the Phillies have officially fired Gabe Kapler as manager of the Philadelphia Phillies.
The firing comes after 2 seasons of extreme under-performance, 2019 more so than 2018, but both were disappointing disasters in their own right. In 2018, the Phillies did exceed expectations, especially in the first half of the season. Following a collapse in late August, they finished 80-82, and it was obvious the Phillies needed to make a change to avoid the same result in 2019. But it wasn't necessarily Kapler's fault entirely. He was still stuck with a team trying to balance contention and development, a near-impossible phase to manage.
So the Phillies spent approximately $400 million over the offseason, including the acquisition of Bryce Harper, JT Realmuto, and Andrew McCutchen. However, the Phillies failed to address the staggering issues with the pitching staff. A season that had playoff hopes after an electric start, landed them at just 81-81, sitting in 4th place in the NL East. Which was absolutely unacceptable. Something had to change, beyond firing hitting coach John Mallee late in the season. Despite no obvious signs from the front office, everyone knew Kapler had to be on the hot seat, and sure enough, it heated up enough to get him fired. Finishing 161-163 in 2 seasons with this roster simply is inexcusable.
The Phillies are now the 8th team in the MLB in search of a new manager after the 2019 season, an absolutely staggering number, but at least they're not alone. The Padres, Mets, Angels, Royals, Cubs, Giants, and Pirates are all too in the midst of the process to find a new skipper.
Finding the right guy to lead the way is crucial now for the Phillies, whose window to contend should be wide open, given the talent on the roster. With pitching additions, a bat or two, and someone who actually knows how to manage at the helm, the Phillies no longer have any excuses. No more fake optimism in press conferences. We need someone real to lead this team to actual wins, not moral victories.