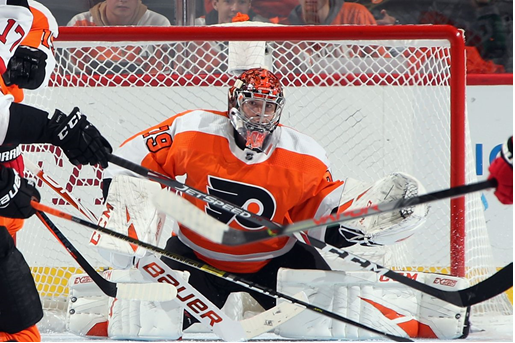 Carter Hart Shows Out First NHL Shutout at Home Opener
The Philadelphia Flyers took on the New Jersey Devils on October 9, 2019, for the home opener.
Wednesday night, fans from across the Pennsylvania state gathered at Wells Fargo Center in Philadelphia, where the Flyers beat the Devils 4-0 in an amazing shutout game. This was special for #79 goaltender Carter Hart.
Hart became the youngest goaltender in NHL history, only being 21 years of age. Hart stopped a total of 25 shots on goal by the Devils.
The hardest challenge for the Flyers throughout the game was the Devils having a 5 on 3 power-play, but with excellent defense and goal-tending, the Flyers didn't give up a single goal. Ivan Provorov, Kevin Hayes, Sean Couturier, and Travis Konecny are responsible for the all nonstop goals scored by the Flyers.
Fans of the Flyers are now fully excited to see where the team will go this season. Between Carter Hart's amazing goaltending and our scoring offense, the Flyers are sure to impress.
This was the first home game of the season for the Flyers after making their way back from Europe for the season opener on Oct. 4, 2019.