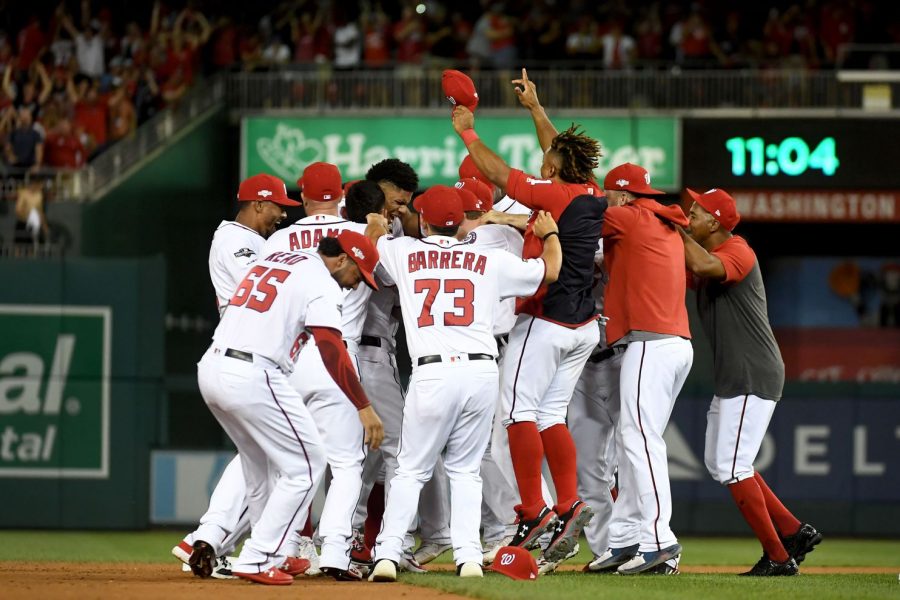 Nationals Moving On After Wild Card Comeback
The MLB postseason officially got underway on Tuesday night as the Washington Nationals hosted the Milwaukee Brewers in the National League Wild Card game. The Nationals managed to survive the win-or-go-home game in thrilling comeback fashion, thanks in part to a fatal error for the Brewers.
The Nationals sent their ace, Max Scherzer, to the mound. Overall, he looked like the ace we know he is, however, the Brewers managed to jump on him with key home runs. In the 1st inning, Brewers' catcher Yasmani Grandal launched a 2-run homer to get the Brewers on the board first. In the next inning, Milwaukee's 1st baseman, Eric Thames, lifted another ball into the seats to make it a 3-0 lead for the Brewers after 2 innings. After that, Scherzer settled down to shut down the Brewers' offense, finishing the night allowing 3 runs on 4 hits, striking out 6 and allowing 3 walks in 5 innings.
The Nationals got on the board in the 3rd inning, as shortstop Trea Turner homered to make it 3-1. Neither team would manage any more offense until the 8th inning. The Nationals finally came to life, as Juan Soto hit a bases clearing single to right. The play was a brutal blow to the Brewers, as right-fielder Grisham missed the ball, allowing the 3rd, and game-winning run, to score.
Stephen Strasburg came out of the bullpen in relief of Scherzer for the Nationals, and he dominated in the unusual relief role. In 3 innings, he only allowed 2 hits and struck out 4, without allowing a run.
Daniel Hudson closed out the game for the Nationals, securing Washington's 4-3 win to advance to the NLDS against the Dodgers next.