End of a decade: Reflection of the last ten years
January 1, 2020
As the fireworks fly and light up the sky of the last night of 2019, it's hard to not reflect on the past year. With this generation growing up mainly in the 2010s, it's equally hard to not reflect on how the last decade has changed so many.
From hit artists and franchise phenomenons to breaking barriers and political activism, this decade was marked by progression. Whether it's the rapidly developing technology, or the freedom to fight for what you believe in, the decade affected every last man, woman, and–especially–child.
Coming amidst Spotify wrap-ups, Google's "Year in Review," and all the other memories begging to be said and explored, comes the Cub's retrospection: what the Class of 2020 felt about the decade, as well as looking back on the entertainment that brought us the most joy, as well as to the tragedies that brought the most grief.
2020 Vision
Being born primarily in 2001-2002, this year's seniors have the unique opportunity to start adulthood in a fresh decade full of opportunity and hope.
Many seniors felt they changed a lot during the last ten years.
"[I changed] immensely," Senior Robbie Keebler said. "I went from being seven to being seventeen; that's a pretty big change."
Some learned valuable lessons along the way, which shaped their character.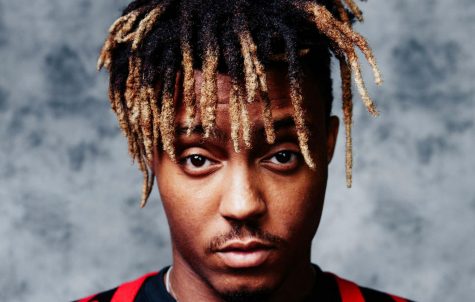 "Towards the end, it definitely made me understand how to fit in for once, you know?" Senior Shane Havyer said. "Understanding the trends, what's going on, yeah."
Politics have had a big influence on some these last few years, especially for Senior Class President Kyle Raynor, self-described as a "political groupie."
"I've learned a lot more, and how to handle political situations and topics, and–for that matter–how, to argue about something," Kyle said.
Delving into more discourse, entertainment played a huge role in the 2010s. Music tastes especially showed a shift in what people want to listen to.
"I used to be a pop guy, and country, believe it or not," Shane said. "But then I got into some alternative rock; Three Days Grace, Linkin Park, stuff like that. Then I got into rap with my friends for the past two years."
While some going into adulthood might favor artists like Eminem, Lil Tjay, Polo G, and Juice WRLD, as Shane does, what's hot in the playlist of many teens might not be everyone's forte.
"Some of [popular music] was good, but a lot of it was questionable," laughed Kyle. "My music taste definitely got more modern. I mean, growing up without access to the aux cord ever really doesn't help when your dad listens to nothing but 70's music."
Exposing himself to other music and developing his own taste greatly impacted Kyle.
"I defined what I like as music now, and that really developed a sense of independence, in my case, in all forms of music, cinema, TV shows, and whatnot," he said.
In the realm of expanded universes, a few popped up on favorite lists.
"I was a big fan of The Hobbit, but even more so The Lord of the Rings movies," Robbie said.
Some of the biggest names in entertainment had impacts on BASH students.
"Game of Thrones, despite complaints, was my number one favorite. Along that note, Star Wars, given that I'm the mega fanboy that I am," Kyle said. "Even though everyone hated on both of them, I still love them."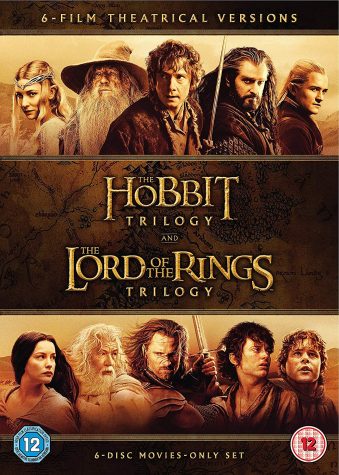 Disney had a big decade, achieving bigger success with both the Marvel franchises as well as their trademark animated films, and launching their own streaming service late this year.
"Any Disney movies that came out this decade: fantastic," Kyle said. "Most of the movies that came out this decade, absolutely fantastic. I mean, honestly, I am so happy that I grew up in this decade, just as a massive movie fan."
While big-names dominated, some not so common ones endured.
"There's one show that I really miss," Robbie said. "It's The Soup. I really miss that, that was an excellent show."
In the realm of video games, some of the most impressive advances have been made in making graphics hyper-realistic, as well as the development of fully immersive virtual reality gear. Some had a good decade of gaming.
"Let me tell you, beginning the decade playing "Halo: Reach," and ending the decade playing "Halo: Reach,": could not ask for more in this entire world," Kyle joked.
Trends, such as the early Harlem Shake or Cinnamon Challenge and the later Juuling and Tik Tok dances, set the 2010s, as well as Generation Z, apart.
"We are the most stupid generation," Shane said. "Like the Kylie Jenner Lip Challenge, who comes up with this?"
Some trends allowed for widespread sharing, such as with the "iconic" now defunct Vine app.
"I didn't watch a lot of Vine until after it ended," Kyle said. "But I did become a huge fan of it afterwards."
While many trends were fun and shareable, some were very dangerous.
"[Trends] definitely made me realize that I'm not the only stupid person in the world," Shane said.
Looking towards the future, students mostly want life to get better.
"You know, [the 2010s were] weird," Robbie said. "It's been a struggle in high school, but it's okay."
Some wishes for the future ranged to political.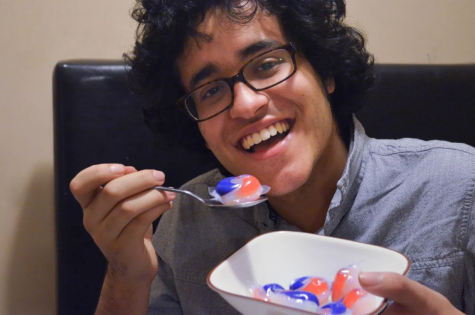 "I just want somebody who's not an imbecile to be in office," Robbie said. "One who's not an imbecile, and who's not a felon, as well. I think that sounds like a pretty good combination."
Other wishes were borderline eccentric.
"Gatsby parties. I want a Gatsby party. I'll be the only person there, but I'll be celebrating my way through champagne and white tuxes, old sport," Kyle joked.
Among goals for the future are college, careers, and families. New Year's resolutions sometimes aimed for hope.
"I'd like to get better," Robbie said. "I would like to improve instead of decline."
But, in the end, this generation is noted for their confidence.
"I like who I am," Kyle said. I'm pretty cool, pretty great, pretty awesome. Nothing needs to change about me."
Let 2020 be a message of confidence.
Triumphs of the 2010s
This decade was a year of triumph, of celebration for some of the greatest feats of humanity. In this year alone, the world's oldest living person has reached 116 years old, Simone Biles made history with her double-triple routine, and the world started an actual global discussion about climate change and action to take to save the future.
Activism soared this decade, shown through the momentous protests around the world. Venezuela, protesting President Nicolas Maduro's rule of the country; Nicaragua, where citizens protested against the government for not reinstating health workers who helped those participating in the 2018 uprising; India, where citizens protested harmful changes in citizenship laws; Britain, where people protested against Brexit; Iraq, where anti-government prayer demonstrations brought the Prime Minister to resignation; Italy, where citizens protested against racism and anti-immigrant sentiment; Hong Kong, where civilians gathered to protest China's influence; Sudan, where civilians and the military forced Dictator Omar al-Bashir out of ruling; Afghanistan, where tired and beaten down citizens marched hundreds of miles to demand an end to the decades of war in the country; South Korea; where women protested the hidden filming of them; and all around the world, protests against climate change inaction and pollution.
The 2010s demonstrated a decade of freedom to speak, to express, to live for what one believes in.
Among its own victories, the United States began the decade by triumphing in 2011 with the assassination of Osama bin Laden, the founder of terrorist group Al-Qaeda. Under President Obama, the U.S. later triumphed again with the federal legalization of gay marriage in 2015, representing a huge progressive shift in human rights.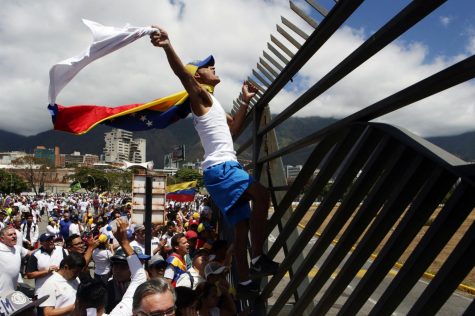 Globally, LGBT and women's rights have increased steadily over the past decade, with women gaining the right to drive for the first time in Saudi Arabia's history. The outspoken "#MeToo" movement largely impacted how women are viewed and respected in society, a triumph for victims speaking out against the assault and trauma they faced and vowing it to never happen again, not ever.
Among drastic progression comes technology advances in the last 10 years; astounding and revolutionary to the world. From iPads to smart phones to the development of artificial intelligence revolutionizing the way we live and use technology, there is a good reason Generation Z has been dubbed the "iGeneration."
Growth of social media, a new way to socialize with our peers changing how an entire generation and all future generations interact, changing the very scope of comedic ingenuity to spontaneity and extreme creativity, from four-second Vines to pictures of memes on Instagram. With the growth of social media comes new jobs, new prospects; first social media developers, then marketers and advertising agents, then social media Influencers.
In tandem with the growth of social media came the growth of online personas, allowing an entire generation to profit off of making videos for their peers or those younger than them. Videos of reacting, playing games, talking to people, skits; all allowing people to connect virtually to one another.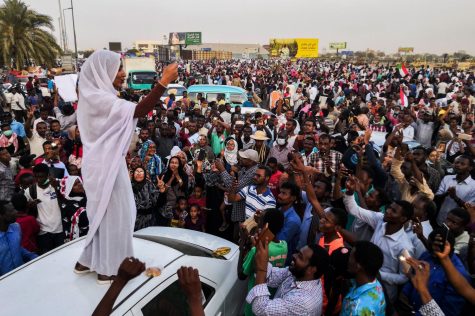 Development of virtual reality as well as better CGI and graphics in video games allows one to fully immerse themselves in another world, the same way one would have done 100 years ago with a book. Astounding advancements in tech speak to the valor of the human race.
Additionally, this generation has felt a success in the video game of "Minecraft." Being the best selling game of all time, the open world sandbox allows the player to create anything one's heart desires.
Lastly, much, much closer to home, the Philadelphia Eagles won their first Super Bowl Championship title during Super Bowl LII in 2018. Let the years shine brighter and the good vibes flow.
Grief of the 2010s
Despite all of the triumphs and success and confidence, we must not lose sight that the world is not perfect. And the 2010s taught that as well.
The barrage of natural disasters that shook the decade, destroying homes, lives, and livelihoods, were a terrible trauma.
Beginning with the 2010 Haiti earthquake, which stole an estimated 100,000 to 316,000 lives in an already decades unstable and poverty-stricken country. With so many lives lost and so much damage accrued to buildings and homes, numerous Haitian relief efforts sprouted from the despair.
Grief raged on with the 2011 Tōhoku earthquake and tsunami in Japan, which many students may remember watching clips of in class when teachers tried to discuss the horrors. The natural disaster resulted in 15,899 deaths and 2,529 people missing. In response, 116 countries and 28 international organizations sprung to assist the country that would go on to feel after effects of the tsunami even today.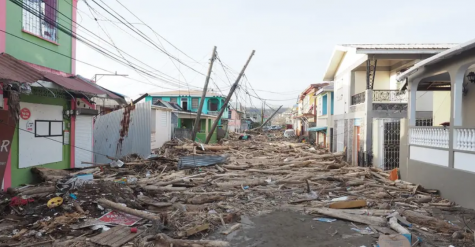 The 2015 Nepal earthquake also destroyed 8,964 lives, leaving 3.5 million Nepal citizens homeless with entire villages flattened after avalanches from Mount Everest and the Langtang Valley. Several organizations, such as the Red Cross and the Médecins Sans Frontières along with countries like the U.S. and India rushed to assist Nepal, aiding in rescue efforts as well as reconstruction.
In 2018, the Sulawesi earthquake resulted in 4,340 dead and 667 missing after the natural disaster triggered a tsunami. Despite the number who passed, nearly 71,000 people were evacuated, saving thousands more lives. Indonesia immediately jumped into action to perform widespread aide to its own citizens.
Among other heartbreaking natural disasters were the events of Hurricanes Harvey, Maria, and Sandy, as well as Super Typhoon Yolanda.
Harvey, that had cost $125 billion in damages; Maria, which devastated Puerto Rico, Dominica, and St Croix, leaving 3,059 fatalities and tens of thousands displaced, without electricity, food, and water; Sandy, an event that resulted in 233 fatalities and rallied the U.S. to provide relief, with countless charitable donations to victims of Hurricane Sandy; and Yolanda, where 6,352 lost their lives and 1,071 went missing.
Acts of terrorism, including public shootings, grew during the 2010s; but so did action against those inflicting such pain on others. Protests rose up in response, and a unanimous feeling has been felt that something must be done.
Elsewhere in the world, Venezuela suffered an economic collapse, with over 10 million percent inflation; a crisis that is still ongoing and has caused over 4 million refugees.
In Hong Kong and elsewhere, civilians are being abused, punished, and killed for protesting and speaking their truths.
Despite all of this terror, all of this grief, all of this anger and sadness–let it stand that people help each other. People are kind.
Let 2020 be a beacon of hope. Let the 2020s be the decade we do something.