Remembering John Lennon: Message of Peace
October 9, 2019
Seventy-nine years after his birth on October 9, 1940, John Lennon still remains relevant to today's society.
Lennon, who most consider a 'hippie,' used his music as a force of positive and progressive messages during a time of international stardom and war.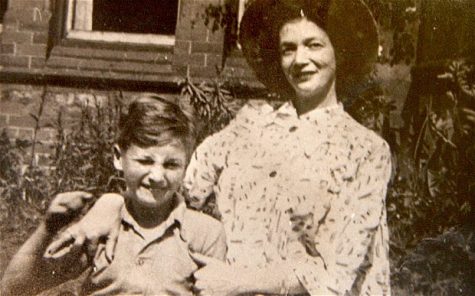 Born to Julia and Alfred Lennon in Liverpool, England, into a dysfunctional family with a frequently absent father and a mother who visited him while he lived with his aunt, Lennon's love for music stemmed from his interactions with his mother. Julia would often play Elvis records, and taught him how to play banjo.
Much of his nonconformity is attributed to his absence of parents.
"I would infiltrate the other boys' minds. I could say, 'Parents are not gods because I don't live with mine and, therefore, I know,'" Lennon said in September of 1980, three months before his assassination.
Preaching international peace in "Imagine," his message still rings true to this day. Revolutionizing rock and attempting to revolutionize people's mindsets, he was a few decades too early.
However, the unity Lennon speaks of is crucial to the world as it stands today; a world where a U.S. President plays with his words, with no heed to the repercussions; a world where Great Britain is pulling out of a continental organization that unites the nations; a world where unison action is needed to halt the quick destruction of nature that we have permitted to continue.
Lennon is often labelled a hypocrite for his preaching of peace, but subsequent abandonment and abuse of his family from his first marriage with Cynthia Powell. His son, Julian, has spoken out about the abandonment and lack of relationship and possessions left in the will; this contrasts Lennon's public-and deceiving-accounts of his relationship with his first son.
Lennon said, a few months before his death, "I don't love Julian any less as a child. He's still my son, whether he came from a bottle of whiskey or because they didn't have pills in those days. He's here, he belongs to me, and he always will."
He concluded by saying that he and Julian "will have a relationship in the future."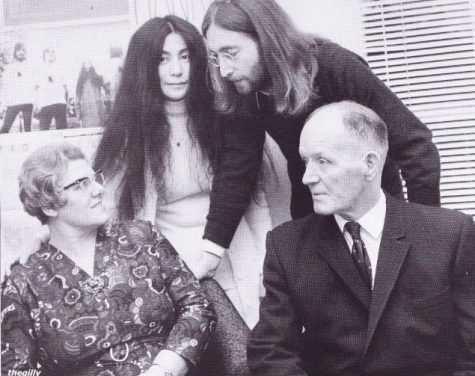 This marks perhaps his change in himself due to his second wife, Yoko Ono, who made him, for the first time, question his "chauvinistic attitude toward women."
Despite these words, he never fixed his relationship with his son or sought redemption with his family; and, unfortunately, was made unable to do so because his life was cut short on Dec. 8, 1980, 40 years and a couple months after his birth.
But these experiences fed his activism in the end. Music was his main outlet, although he led events such as the "Bed-in for Peace" in 1969, and his "Britain Murdered Hanratty" banner march in the same year. He sympathized with workers, protesting with them.
Perhaps his most known U.S. activism was in 1972-73, when President Nixon attempted to have Lennon deported. Nixon believed Lennon's anti-war messages and concert at the same time as the Republican National Convention would cost him his reelection.
All of his life – his massive success, his familial failures, his proud activism, and his dreams about peace – teach us how to treat others.
"A part of me would like to be accepted by all facets of society and not be this loudmouthed lunatic poet/musician," Lennon said in 1980. "But I cannot be what I am not."
In a world regressing, let that be the message. We cannot stand for discord – let there be peace.