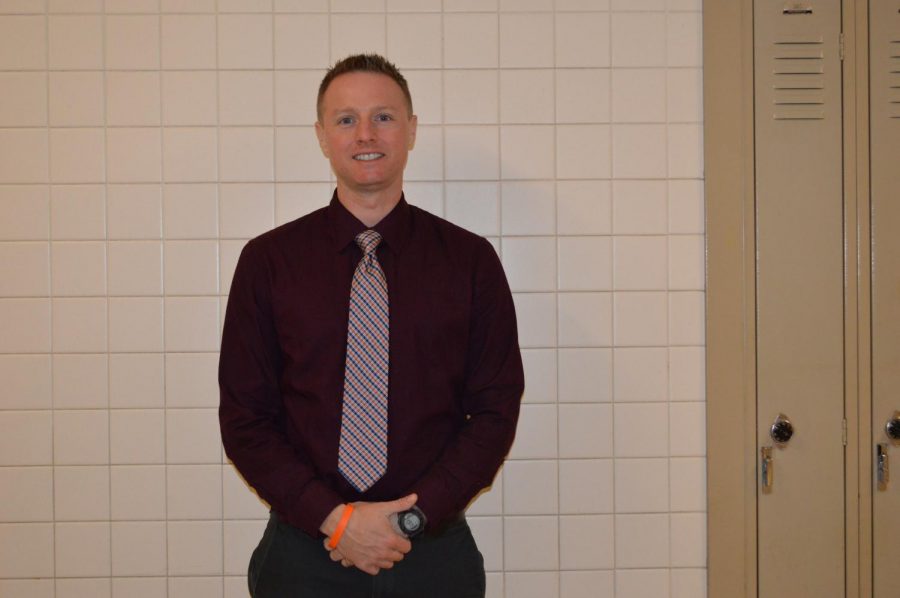 New English Teacher Strives to Motivate Students in Class, on the Field
It was a great teacher who inspired Mr. Brady Wise to go into education.
"I had a phenomenal honors English teacher in 11th grade, and after leaving her class, I knew that I wanted to do her job very early on," said Mr. Wise, who grew up in Lansdale and went to North Penn High School.
A decade later, he is doing just that. Mr. Wise now teaches 11th and 12th grade English, having been hired this past fall. He also coaches Lacrosse.
Just like the English teacher who inspired him, he hopes to motivate his students.
"It starts with having a genuine relationship with your students and showing them that you care about them both in their academic growth and their growth in maturity as young men and women," he said.
He also realizes that being supportive and understanding of what the students want to do in their future is important, and that not all of them have to major in the subject being taught.
"Part of my philosophy on teaching is that not everyone is going to be an English major in college," he said. "Part of my job is to give them a little more interest in something they read and in world around them."
He said he tries to help them make connections between their own lives and what they're reading, to "show them how what they're reading is a reflection of themselves in some aspect, especially for students that are harder to motivate."
He also tries to teach them good habits. "They are habits that they are going to have to use in life," he said.
He does the same thing coaching the lacrosse team.
"He's nice but pushes us hard. He pushes us to succeed," said Alex Axman, an 11th grade lacrosse player.
Mr. Wise said he picked up lacrosse later than most; he started playing as a sophomore in High School.
"I was cut from my basketball team and wanted to pick up a new sport, so I started lacrosse and loved it," he said.
Mr. Wise played club lacrosse at Temple University and then became one of the coaches for the Black Bear Lacrosse Club. He was an assistant at Methacton (and a teacher) for five years and head coach at Phoenixville from 2012-15.
He said he enjoys coaching lacrosse because he likes seeing the students outside of the classroom atmosphere.
"I love seeing kids in a new light," he said. "I'm also very competitive, so this helps me stay competitive too."
Lacrosse isn't the only sport in Mr. Wise's life, but also gymnastics and dance, since his 3-year-old daughter isn't quite old enough to get on the field yet.
"She played soccer for like a week, and we found out quickly that she wasn't into team activities yet," Mr. Wise said.