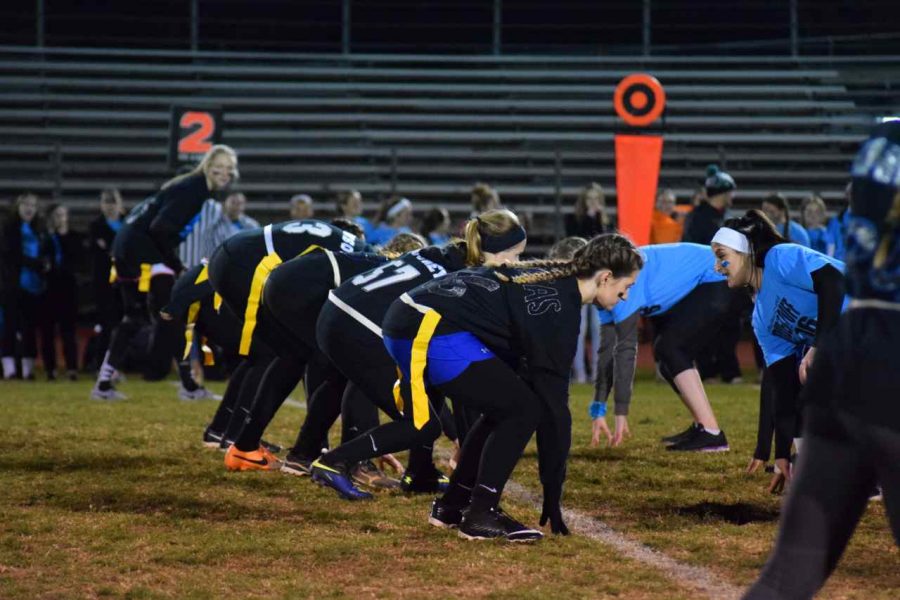 Seniors Beat Juniors in 2016 Powderpuff
This year's powderpuff football game was won 40-28 by the seniors.
The win was due in great part to a fast offensive line as well as a strong defense.  
Senior defensive end Tiffany Diachinsky said, "I made a lot of stops and played most of the game, so I'm happy with the results."
The juniors fought very hard, but their weak defense was exposed by the senior offense.  Seniors Hannah Wentzel and Olivia Sortino played exceptionally well on offense, scoring numerous touchdowns and leading the seniors to victory.
"Powderpuff is so fun!" Sortino said. "I love getting the chance to run around with the ball on the field."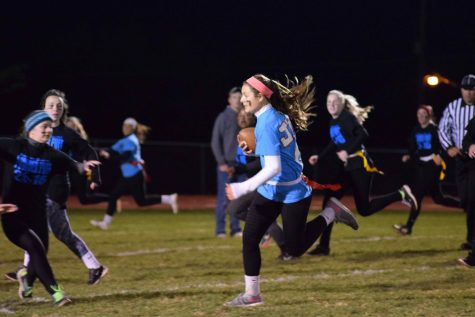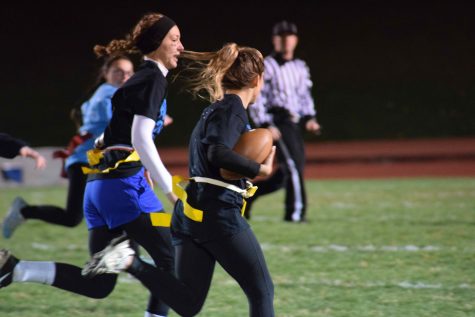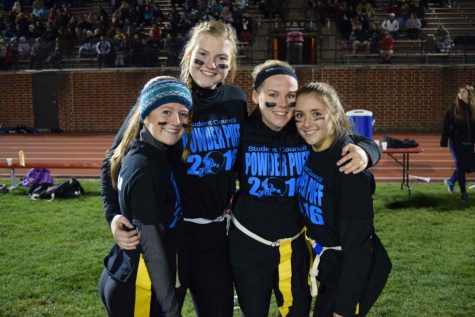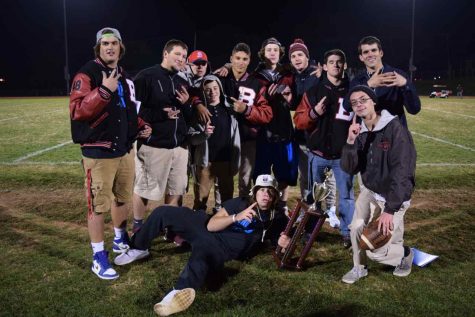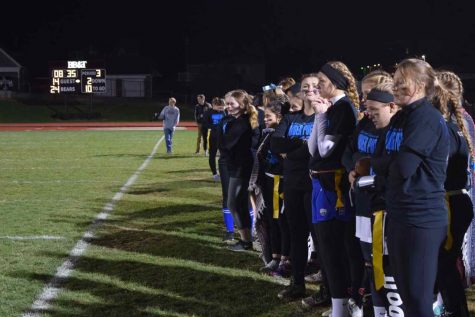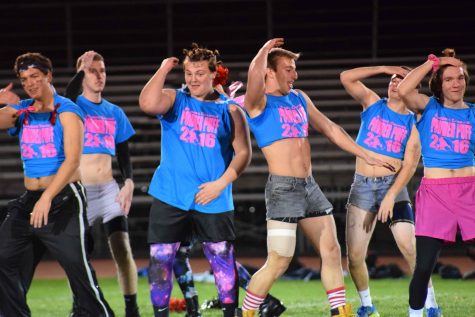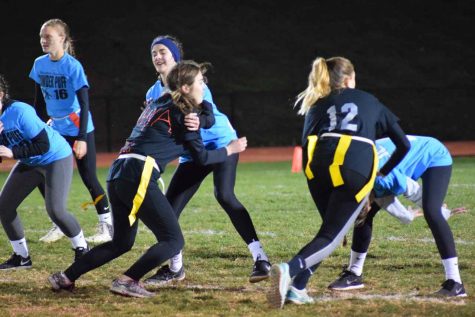 All photos by Colin Emery