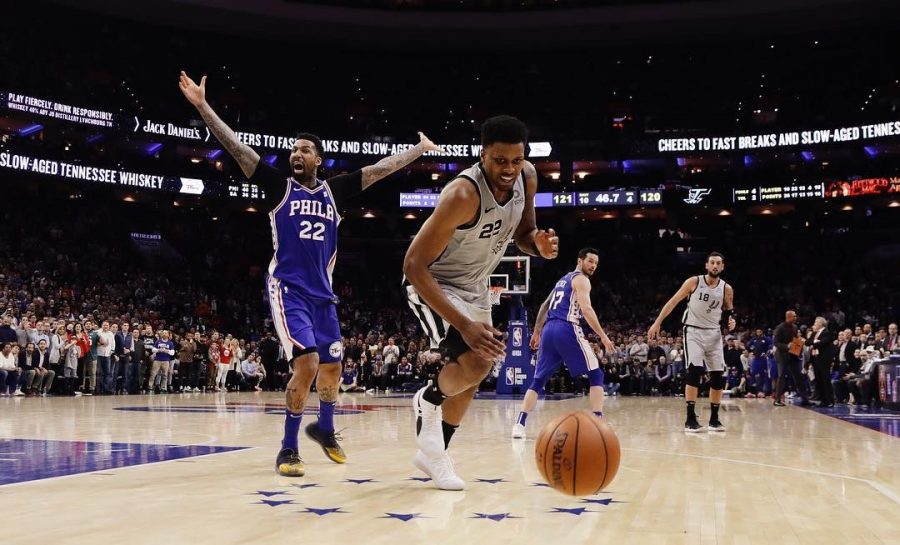 This team is really starting to look like the contender we've been waiting on to develop. And it seems to get more and more exciting with every game.
Back in mid-December, the Spurs absolutely annihilated the Sixers in a 123-96 blowout in San Antonio. The Sixers have obviously come a long way since then, and were bent on revenge on Wednesday night. However, once again, they would be missing Jimmy Butler from the lineup. The Sixers and Spurs stayed neck-and-neck through most of the game, and the Sixers led by 1 going into halftime.
While the Sixers have shed their late-game collapses as of late, the familiar feeling of playing from behind began to haunt them again in the 2nd half. That was, until the Sixers managed to rally late and steal victory from the jaws of defeat.
With under 2 minutes to go, the Sixers found themselves down by 8, with the Spurs on a roll. However, they would turn the tides quickly, as the defense came up with several clutch blocks, including Wilson Chandler's block that arguably sealed the game. JJ Redick came up huge with clutch 3's, including a 3-and-1 to give the Sixers the 1 point lead with exactly a minute left to play. The Sixers would escape with a 2 point win, 122-120.
Joel Embiid led the scoring as per usual, with 33 points and 19 rebounds. Ben Simmons made history, becoming the 2nd fastest player in NBA history to 20 triple doubles as he posted a 21 point, 15 assist, 10 rebound performance, all while being less than 100% while dealing with upper-respiratory issues. JJ Redick came up clutch with 6 3-pointers, and Landry Shamet too hit 3 shots from 3-point range to propel the Sixers to an improbable win.
The Sixers' schedule gets even more difficult from here, as they begin a brutal 4 game west-coast trip, that includes the Nuggets, Lakers, Warriors, and Kings, starting on Saturday in Denver. The Sixers are 12-4 against West Coast teams and look to continue their dominance in the West.