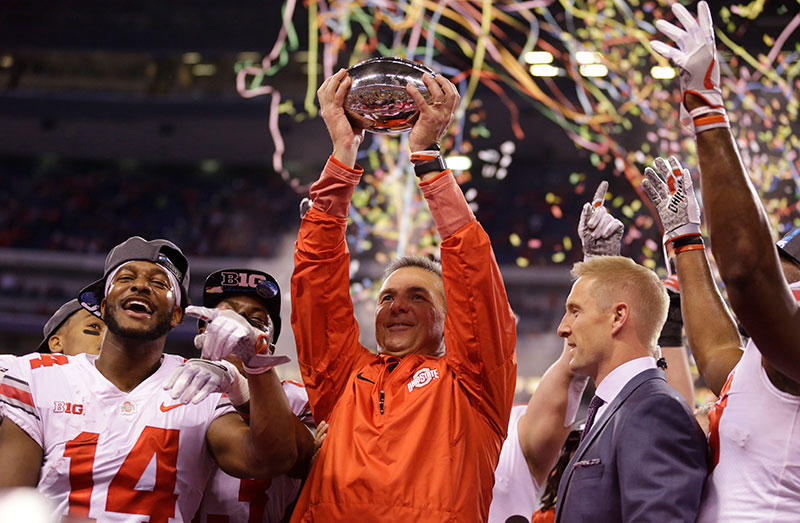 Urban Meyer Stepping Down
Ryan Day To Be Named Head Coach
Ohio State head football coach Urban Meyer will step down following the Rose Bowl, after seven seasons with the program.
The writing was on the wall for this decision, as Meyer, one of college football's most recongnizable coaches, was non-committal about returning next season and simply didn't look well at times this season as he battled health issues. Meyer's season started with a suspension due to the Zach Smith scandal.
Meyer,54, is undeniably a legendary coach , having won a national championship four years ago at Ohio State after winning two at Florida. Meyer never lost more than two games in a season with the Buckeyes, going 82-9 to this point winning three conference titles.
He now steps aside and lets Ryan Day take over, but Meyer will be in high demand if he ever decides to again emerge from the sidelines like he did seven years ago.