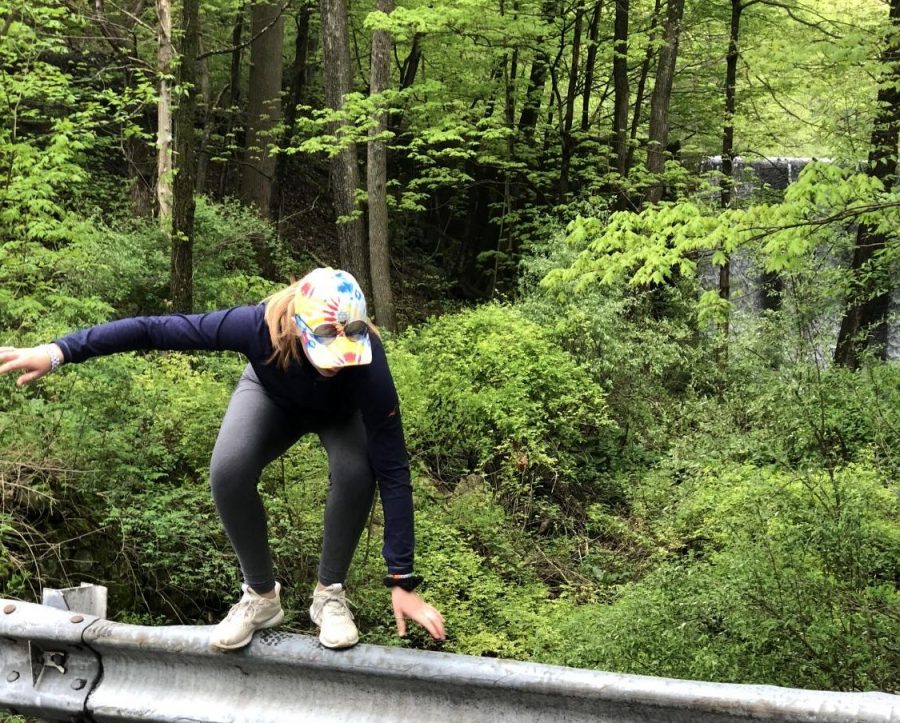 When I was in sixth grade, my aunt died. She was my second mom. If my mom had to work, she would get us off the bus and we'd sleepover at her house, because my mom was a single mom and she had to work the night shift.
Losing her had a huge effect on everyone in my family. My mom, who was already a heavy drinker, got a lot worse. It was really hard for my sister and me to go through that, for us to see our mom go through that.
I always try to be optimistic, so I took what was going with my mom and my really long stage of depression and turned it around. I used it to find myself; I became a hippie. I started meditating and doing yoga to calm myself down. I have also always enjoyed tie-dying, and I did that a lot. Before they got trendy, I also got myself a record player and I got a lot of Led Zeppelin vinyls because I really like them. They've got a cool vibe and I really enjoy old music. I also started to collect Beatles vinyls. The Beatles are the best. If you see me with my headphones in, its the Beatles playing. I can honestly say that  I have become so comfortable with myself.