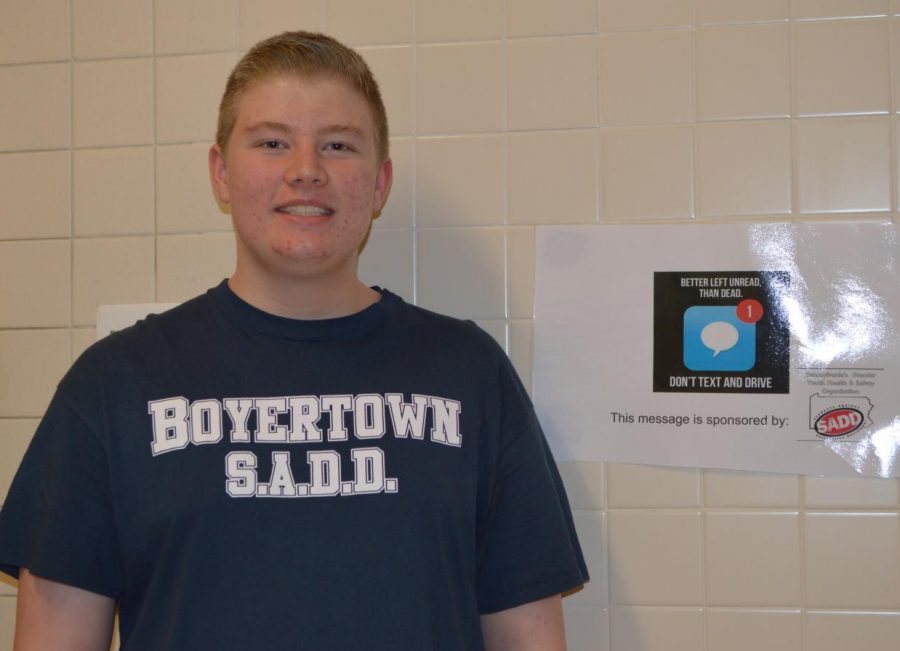 I'm in Yearbook. I'm in the Cub. I'm also in F.C.A….and S.A.D.D. I was in Stage Crew. I also applied for Link Crew.  I just think, you're only in high school once, and you should get involved. 
My two favorite clubs are S.A.D.D. and Yearbook. With Yearbook, you get to see what's going on. Like, I've been doing the sports pages, so I see a lot of sports I normally wouldn't know about. And with S.A.D.D., I like to help people out.  My mom's cousin was killed when he was in high school. It's in the [Boyertown] yearbook. They have a page at the end — a dedication to him. He and his friend were drinking. His friend was driving, and he was killed; he was not wearing his seatbelt. It's always been in the back of my mind.
I was even thinking about the future. Maybe I could be teacher, and come back to BASH and be the S.A.D.D. adviser.
I have had a lot going on with my health this year. I had an allergic reaction to an antibiotic for acne that caused my optic nerve to swell, giving me blurred vision. I also dislocated my kneecap in gym. It is a little frustrating, but it doesn't stop me from getting involved.