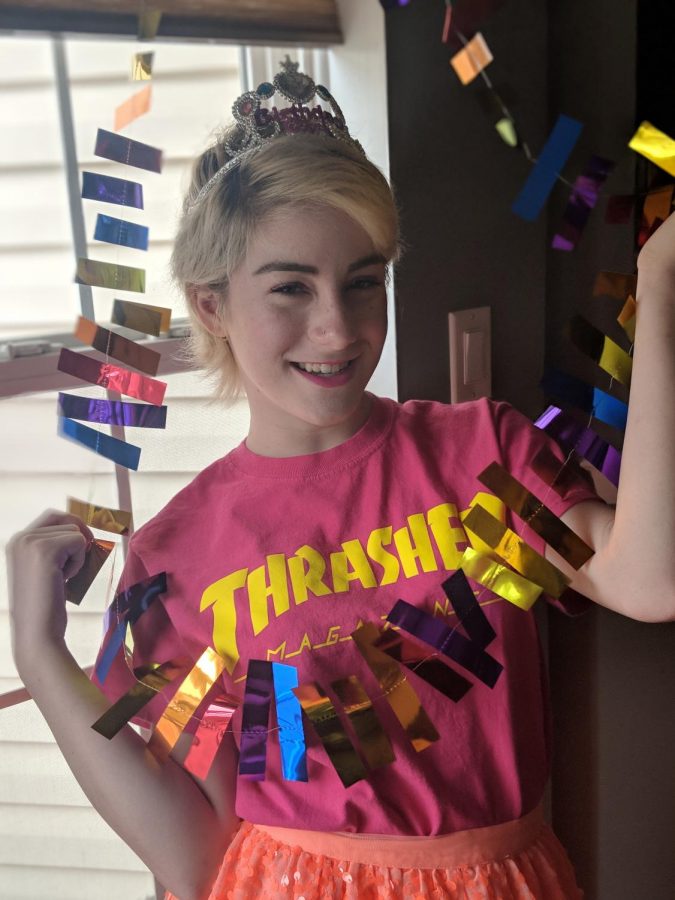 My style reflects my personality a lot, because the clothes I wear are bright and demand to be seen. My personality is similar to that — happy and bright. It takes a lot of time to pick one [outfit] out. It's not just sweat pants and a sweatshirt. I have to find a top, a skirt, then a jacket, then matching shoes, then think about what kind of makeup I should wear. I think that it is different because it's loud. I don't wear colors like grey brown or black that blend in. I wear pink yellow and purple, and they stand out and demand to be seen.
Sometimes I do make my own clothes. I got into it when my aunt gave me her old sewing machine and I started messing around, and soon I got good and started making things I could actually wear. If I think of something I really want, I'll look it up online and if that thing does not already exist or is too expensive, I'll make it.
I decided to join the culinary program because ever since I can remember I wanted to be a chef. Something that excites me about cooking as a career is that there are so many possibilities — from new food being made or from other cultures and people's unique tastes. I got interested ever since I was little watching my mom and grandma cooking. I won a first place medal in food art at the FCCLA for Pennsylvania. I made carrot tulips, squash orchids, tomato roses, and a geometric fruit design.