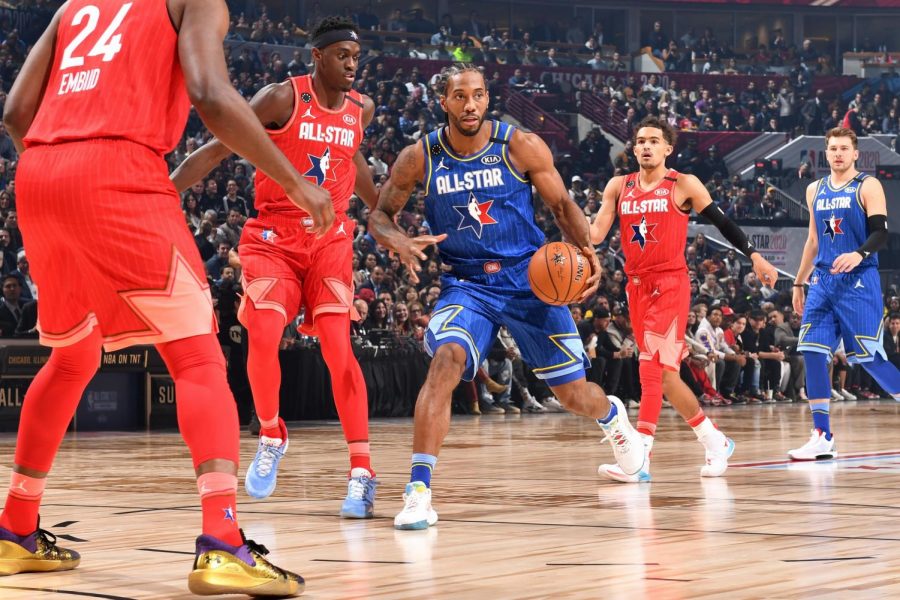 It seems like every sport's all-star festivities have been lacking in entertainment and competition over the last decade or more. Sure, there are staples, like baseball's home run derby, basketball's dunk contest, the NHL and NFL skills competitions, but the actual all-star games have been boring to say the least. In a meaningless game, the competition is subpar. However, the NBA may have solved the puzzle in this year's NBA All-Star game in Chicago.
The staple events of the NBA All-Star weekend all went down on Saturday, with the skills competition, 3-point contest, and the dunk contest to wrap it all up. However, the debut of the new All-Star game format was the most anticipated part of the weekend.
The NBA All-Star game had notoriously become a joke, specifically because playing defense was apparently optional, allowing for ridiculous scores and easy buckets. Not anymore. With the new format on Sunday, the competition was heightened, and defense was actually played, as Team Lebron and Team Giannis faced off. The new format contained multiple different parts. Both teams now not only aim to win the game, but win each quarter. For each quarter won, the winning team received a $100,000 charity bonus. In Sunday's game, Team LeBron won the 1st quarter, and Team Giannis won the 2nd quarter. In the 3rd quarter, both teams tied. The combined score was 133-124 going into the 4th quarter. The 4th quarter was a whole different animal. Rather than having a play clock with 12 minutes for the quarter, the teams played first-to-157, since 157 was 24 points more than the leading team – 24 points in honor of Kobe Bryant. Playing to a certain score vs playing out the clock made for a much more intense 4th quarter, as Team Giannis rallied to make it a tight affair. The game came down to a next-basket-wins situation, which made for heated competition. In the end, a foul by Kyle Lowry on Anthony Davis gave Davis the game-winning free-throw opportunity to win it for Team LeBron 157-155, ending an intense game in a somewhat disappointing manner. But don't let that ending fool you: the NBA All-Star Game is worth watching and competing in again.
The new format gave the players something to fight for. Charity money, playing to a point total instead of running out the clock, and the league's best players all trying to be "the go-to guy" in crunch time. It was fun, intense, and actually worth something. Between the change of the team drafting a few years ago and the new format now, the NBA is doing things right.
Kawhi Leonard came away with the MVP award, an award now named in honor of Kobe Bryant, after a 30 point and 7 rebound performance.
Now, we have a break from NBA action until Thursday night.