New video uncovered of Boyertown unity mural vandalization
In October 2021 the Boyertown Rita's 'No Place for Hate' mural was vandalized and tagged with the name of a white nationalist group called Patriot Front. Recently there was a leak of data from the group published by a nonprofit news site containing a video of the defacing of the No Place for Hate mural that local police say may be useful in catching the vandals.
The information links are contained in a Jan. 21 article provided by an outside media platform, which calls attention to the group's nationwide campaign to defacing murals and monuments.
Among the data given by the media platform there was a video on the defacement of specifically the mural in Boyertown. In the video it shows what seems to be three perpetrators plus the person holding the camera, all of whom are wearing masks, dark baseball hats, and one wearing blue rubber gloves.
The individuals sprayed black paint all over the collection of diverse individuals shown in the mural's parade depiction and white paint on a different section to serve as a base for a Patriot Front stencil. They can be heard on the video warning each other as cars are approaching.
In the original investigation in October the police discovered the security cameras in the surrounding locations had been spray-painted, presumably to ensure the vandals were not recorded in committing the crime. Investigators had already been in touch with the Pennsylvania Criminal Intelligence Center, a resource run by the Pennsylvania State Police, about the case and said it's likely that this new information will be helpful in shedding light on the perpetrators of this act.
In the spring of 2022 the mural is going to be repainted by the original artist, Amanda Candict, along with the help of muralist Carrie Kingsbury of Promiseland Murals on an updated version.
An article in the Mercury offers more details.
View Comments (2)
About the Contributor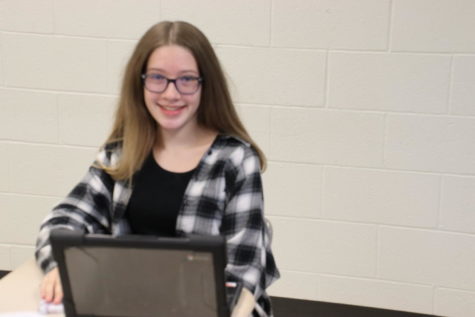 Emma Webster, Correspondent
Emma is a sophomore at BASH, and this is her second year working with the newspaper, along with taking journalism II. Emma joined as a good way to build...