New catchments show Pine Forge absorbed by Earl, Boyertown
On January 6, BASD released the updated Approved Catchments map on the district website, showing the area formerly taken up by Pine Forge Elementary to be absorbed by mostly Earl Elementary, with a very small portion going to the Boyertown Elementary catchment.
This updated map comes after months of discussion of Pine Forge closing due to cutbacks on district spending, which sparked community outrage and made the news.
After a public hearing back in August, where approx. 125 parents opposed the closing, the School Board voted 6-3 in November to officially close Pine Forge, citing the projected increase in the district deficit.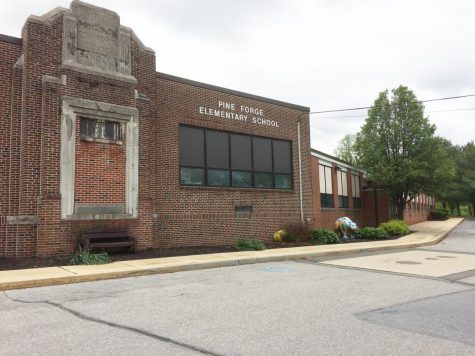 Beyond regular maintenance of Pine Forge, the district cites saving between $1.9 million and $8.7 million in what would be a re-modernization project to keep the 1928 school building running.
Currently, the district is at a deficit of about $3.6 million, but will "shrink" it to approx. $1.8 million if the School Board approves a tax increase of 2.8%.
A report from Feb. 2019 prepared by the Montgomery Educational Consultants, Inc., outlines the current standing of the schools, as well as capacity. In the report, Pine Forge was 1% away from being tied with Earl for the lowest percentage capacity, 69% and 70% respectively. Both schools have a max capacity of 350 students, containing just over 240 in both.
Former board member John Landino stated that board members can't ignore that Pine Forge is 30% empty, as reported by The Mercury.
This is only the most publicized part of the district's plan to cut overspending; in the high school alone, students saw big changes with new, less costly printers, as well as print quotas assigned each month and less expensive laptops given to the younger classes. In March, the district also voted 7-2 to outsource paraprofessionals, which met criticism and 180 people to a School Board meeting to speak their minds.
Outsourcing was the logical choice for administration, with Superintendent Dr. Dana Bedden stating, "Laying people off was not an option in my book."
All 19 professional employees as well as the 16 support staff from Pine Forge will be relocated within the district's other nine schools to fill vacant positions.
The catchment map from the 2018-2019 school year is available below for comparison purposes.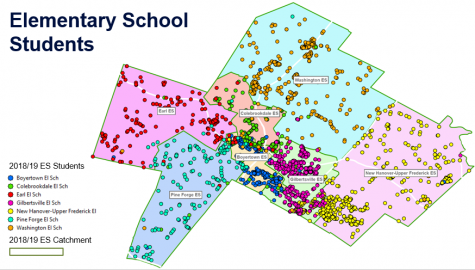 Leave a Comment
About the Contributor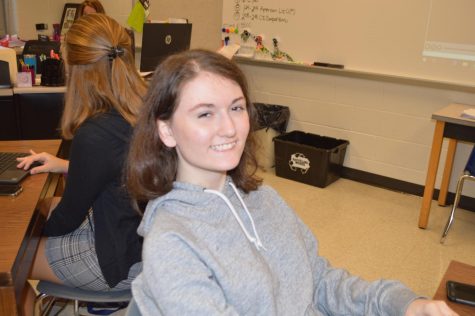 Jocelyn Lear, Editor-in-Chief
Jocelyn is a graduate of BASH. She served three years in the CUB and she previously wrote for the East Observer. She was in many clubs, such as SADD, Stage...