Mini-THON Dance Survival 101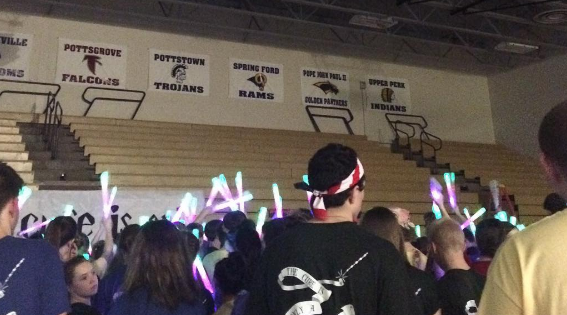 A lot of students will be "going to infinity and beyond" this weekend by dancing for twelve hours straight at Toy Story themed Mini-THON.
Students have raised money for the event by asking people to sponsor them for dancing from 6 p.m. Friday to 6 a.m. Saturday. The money goes to the Four Diamonds Foundations, which supports children who have cancer and their families. 
Even though students are motivated to raise money to help sick kids, not being able to sit for that amount of time is easier said than done.
So how will they do it?
Senior Sabrina Light, who has been to two Mini-THONs, said finding a person to hang out with all night is key.
"It's fun, but you need a partner to be your support throughout the night," she said.
Junior Alexa Clark said getting plenty of rest leading up to the event is key.
"Get a good night's sleep and drink plenty of water," she said.
Junior Amy Hansen actually practiced keeping herself awake.
"Last weekend, I was staying up all night just to practice for Mini-THON," she said.
Junior Natalie Chu said thinking about the children who will benefit from THON is what will keep her going. It puts things in perspective to think about how their challenges are a lot harder than staying awake for one night. 
"Some people that have cancer, don't have same opportunities that we have like walking," she said. "Staying up 12 hrs long not able to sit shows us what is it like."
As the aliens say at the end of Toy Story: "You have saved our lives we are eternally grateful!"
Leave a Comment
About the Writer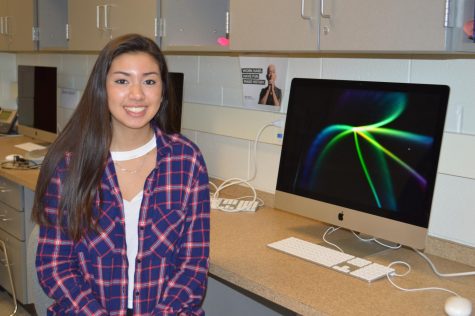 Angelica Le, Staff Writer
Angelica Le is a junior in the journalism class. She wants to study international business in college. She is on a volleyball team for the school and part...